Northern Ireland's abortion buffer zones bill cleared by UK Supreme Court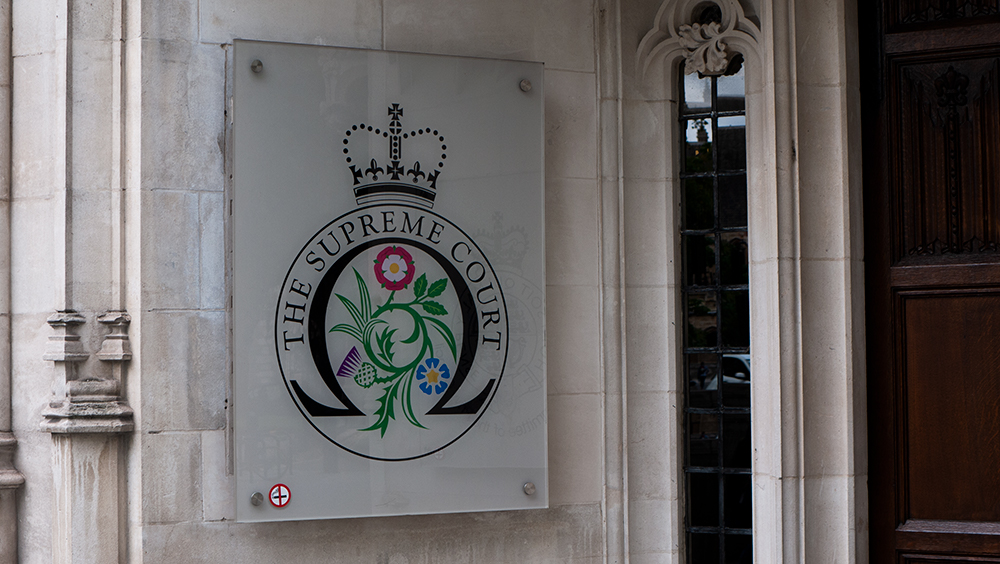 Legislation creating protest-free buffer zones around abortion clinics in Northern Ireland is compatible with European human rights laws, the UK Supreme Court has unanimously ruled.
The Abortion Services (Safe Access Zones) Bill was referred to the court in May by the Attorney General for Northern Ireland after concerns were raised that it represented a disproportionate interference with the rights of protesters.
It is one of the last pieces of legislation passed by the Northern Ireland Assembly, having been approved by MLAs shortly before Stormont dissolved for elections at the end of March. It was a private member's bill proposed by Clare Bailey, the Green MLA for Belfast South.
Similar legislation has been proposed in Scotland by Green MSP Gillian Mackay.
The Northern Ireland Human Rights Commission, which intervened in the case, welcomed the Supreme Court judgment.
Chief commissioner Alyson Kilpatrick said: "In the absence of an NI Executive, the Commission's intervention and evidence from a Northern Ireland-specific perspective have been vital to the outcome of this case. This has included highlighting our recent abortion litigation and the recommendations of the UN Committee on the Elimination of Violence Against Women Inquiry recommendations around safe access zones.
"We believe the bill helps protect the Article 8 (right to private and family life) rights of those women and girls accessing abortion services, as well as the staff providing them. Today's judgment is a positive affirmation of women and girls rights to protection from harassment when accessing these services.
"We look forward to the bill receiving royal assent as a matter of urgency, empowering health trusts to ensure those who need healthcare advice or treatment in Northern Ireland can do so with fear or intimidation."
JUSTICE, which also intervened, said it welcomed enhanced legal protections for those accessing abortion services but expressed concern over the judges declining to find that courts are required to undertake a proportionality exercise when deciding whether to convict in circumstances where Articles 9, 10 and/or 11 are engaged.
Fiona Rutherford, JUSTICE's chief executive, said: "Today's judgment has wider and potentially serious implications for those seeking to express legitimate grievances, from climate change to racial inequality.
"This is because the decision makes it harder for protesters, police, prosecutors, and courts to know with certainty whether certain actions constitute a crime, thereby undermining vital rights to freedom of expression and assembly."
The UK government this week formally commissioned abortion services in Northern Ireland after the continued failure of the devolved Department of Health to do so.