NI: Lawyers for Patrick Duffy welcome fresh inquest into 1978 Army shooting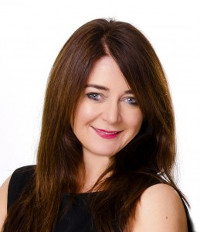 Lawyers for a man who was shot dead by British soldiers in 1978 have welcomed a decision to hold a fresh inquest into the shooting.
Patrick Duffy, 50, was killed by British soldiers in Derry on 24 November 1978. An inquest in 1980 found that he had been shot between 11 and 14 times.
The original inquest concluded with an open verdict from the jury, and Mr Duffy's family have long campaigned for a fresh inquest to explore the circumstances of the shooting.
Patricia Coyle, solicitor at Harte Coyle Collins Solicitors, submitted an application for a fresh inquest to Attorney General John Larkin on behalf of the Duffy family in November 2015.
Mr Larkin issued a direction for a fresh inquest to the coroner on 22 March 2019, saying he considered that "there is at present the potential for military evidence to be considered now that was not previously available".
Ms Coyle said: "My clients welcome the Attorney General's decision to direct a fresh inquest into the killing of their father and look forward to representation before the inquisitorial process.
"Their priority is to access all information and materials to establish the truth about their father's death, whether it was pre-planned, which element of the British military was responsible and whether the shooting was directed at political level as part of a shoot-to-kill policy."