Lady Hale awarded honorary degree by Queen's University Belfast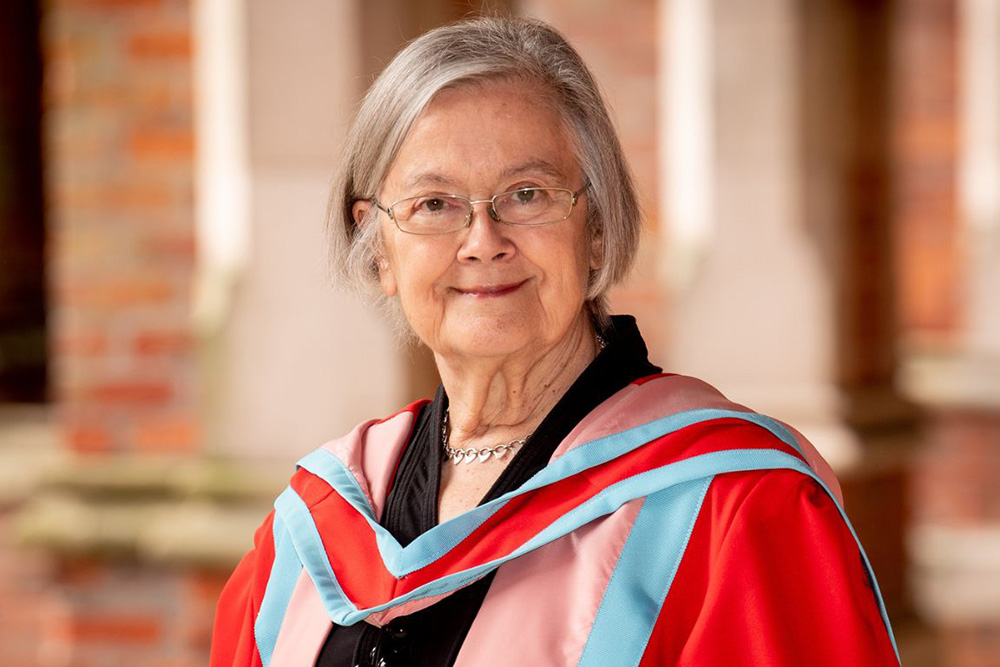 Lady Hale, the first woman justice of the UK Supreme Court and its first woman president, has been awarded an honorary degree by Queen's University Belfast (QUB).
Her recognition by QUB comes days after the university also bestowed an honorary degree on the former Lord Chief Justice of Northern Ireland, Sir Declan Morgan.
After graduating from Cambridge in 1966, Baroness Hale taught law at the University of Manchester for 18 years, also qualifying and practising at the Manchester Bar.
In 1984 she was the first woman to be appointed to the Law Commission and in 1994 became a High Court Judge. In 1999, she was promoted to the Court of Appeal, before becoming the first and only woman Lord of Appeal in Ordinary in 2004.
Speaking about the award of Doctor of Laws for distinction in public service, Baroness Hale said: "I welcome this honorary degree from Queen's as a reflection of the importance of the legal process and profession, and am personally delighted to be a part of this much respected university.
"The legal profession is a key element of a fair and just society, so it is with great pleasure that I receive the honour in the presence of fresh, enquiring minds who will no doubt go on to make an impact on our world."