NI: #InPictures: Lawyers join Belfast Pride 2019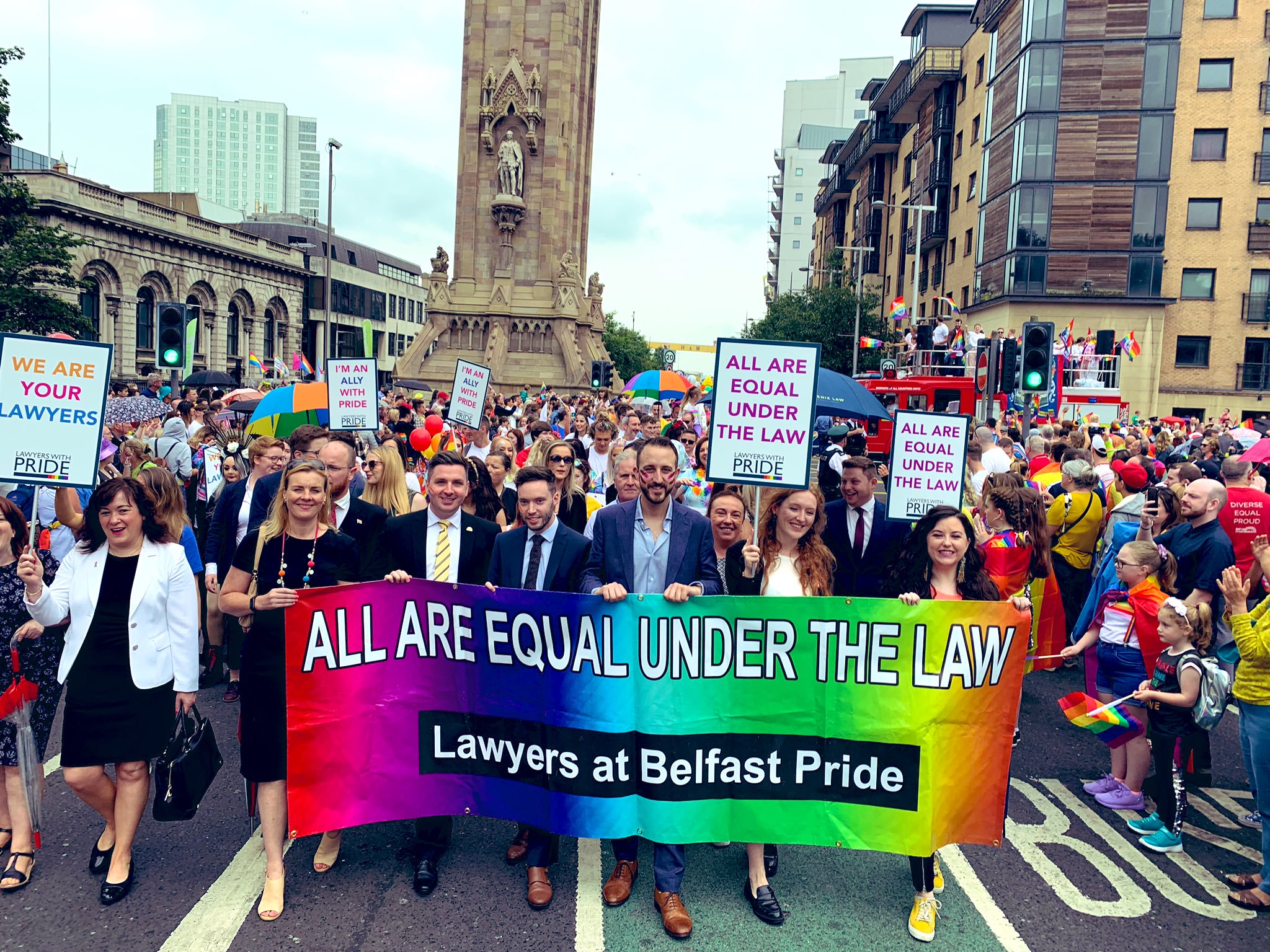 Lawyers joined the annual Belfast Pride parade in an organised bloc for a fourth consecutive year on Saturday.
Lawyers with Pride was set up in 2016 to "ensure that the LGBT community know that they can access justice without fear or bias".
Ciarán Moynagh, solicitor advocate at Phoenix Law, shared the snap above on Twitter.
Lawyers with Pride also welcomed Professor Paul Johnson of the Department of Sociology at the University of York to deliver its third annual Belfast Pride Law Lecture on gay rights and the ECHR.