#InPictures: Over 100 attend LGBT+ group OUTLaw's second networking event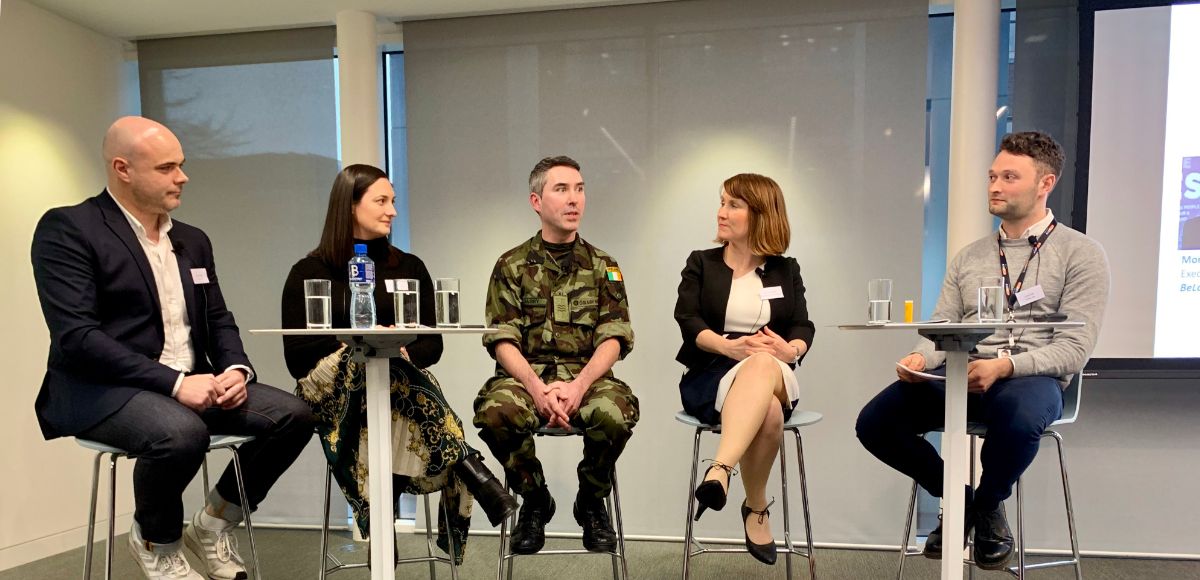 Over 100 people attended the OUTLaw Network's second event, "(Net)working for Change", in the offices of Arthur Cox this week.
The OUTLaw Network, launched in January, was formed with the aim of generating discussion and debate through various social and educational events to promote and foster the inclusion of LGBT+ professionals and allies across the legal sector in Ireland.
This week's panel discussion focused on the importance and challenges of supporting LGBT+ people in the workplace and in the community.
The event was chaired and facilitated by Maeve Delargy and Cathal Daly, both of Arthur Cox's LGBT network, alliance.
The panellists were Moninne Griffith, executive director of BeLonG To and former director of Marriage Equality; Sarah Lennon, general counsel for Ireland and Northern Ireland at Google; Sergeant Richard Muldarry, chair of Defend with Pride, the Irish Defence Forces' LGBTA network; and Richie Fagan, chair of Union Cup.