Naomi Long: 'Success breeds ambition… I have more work to do as justice minister'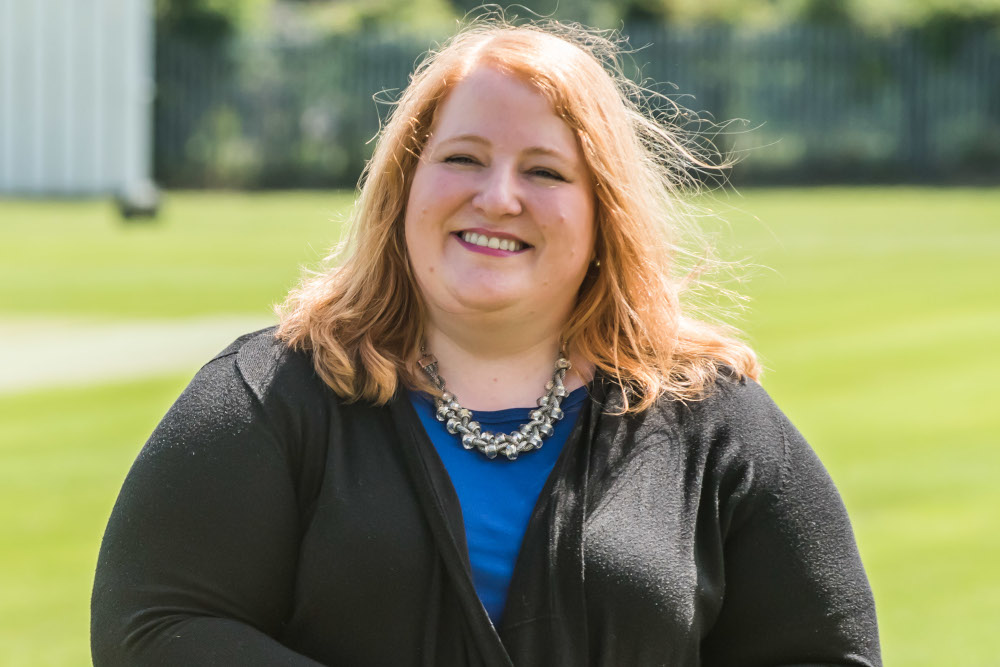 The run-up to next month's Northern Ireland Assembly elections has been dominated by the lingering impact of Brexit, with unionist opposition to the Northern Ireland Protocol threatening to prevent the formation of a new power-sharing Executive. But Naomi Long, leader of the cross-community Alliance Party, is preoccupied with the unfinished business of her truncated term as justice minister. "It was a successful two years," she tells Irish Legal News. "But the problem with success is that it breeds more ambition."
Mrs Long took the reins of the Department of Justice in January 2020 after the cross-party New Decade, New Approach (NDNA) deal restored power-sharing for the first time in three years. "We managed to get five substantive pieces of legislation through the Assembly, which is a record for any minister in any mandate," she says. "Those bills are going to really impact on vulnerable victims and witnesses. It was my desire, after three years without an Assembly, to demonstrate what we could do in the Executive and what we could do in the Assembly when we were there and committed and working."
"Given the delicate political situation in Northern Ireland, there are no guarantees that we'll form another Executive [after the election]," Mrs Long admits. "I will be justice minister until a new justice minister is appointed – and at this stage, we don't know who that will be, whether it will be another Alliance minister, whether it will be me, or indeed, whether it will be from another party." Whoever takes on the role, however, will inherit a significant challenge: resourcing the administration of justice amid a tightening budget.
Legal aid under the cosh
Earlier this year, when it emerged that justice was the only department facing a funding cut under Northern Ireland's draft budget, the Law Society and the Bar Council responded with a stark warning about the likelihood of "legal aid deserts" arising in local towns. "The current draft budget, as it has been left, was really inadequate, not just in terms of legal aid but right across the justice sector," Mrs Long agrees. "While I understand that we are all trying to make ends meet in a difficult financial settlement, there is a certain level of funding that is required for justice to be able to meet its statutory functions. The amount that was set aside in the budget for justice was not sufficient to do that."
"We have done our own analysis in terms of how many towns and so on would be affected," the minister adds. "I don't think the picture is quite as stark as has been painted in terms of access, but it would definitely result in closure of a significant number of firms. In many rural communities, the relationships between solicitors' firms and their clients can go back generations, so it's not simply that you just go to a different solicitor – often families have worked with a particular solicitors' firm for many, many years and have strong ties. The loss of that business to the town or the village would be a significant blow to the community."
Last week's news that criminal barristers in England and Wales had begun industrial action in protest of low pay has evoked memories of the battle fought by Northern Ireland lawyers against the last major reforms to legal aid. The dispute, which saw some solicitors join their barrister colleagues in withdrawing their services, ended in mediation in 2016 after the Bar Council and the Law Society failed to defeat the reforms by way of judicial review. The Department of Justice's relationship with the two bodies "has improved dramatically" since then, according to Mrs Long. "I certainly don't want to see us in a situation where we're in conflict."
"The last time we had strike action here, we ended up in a situation where we had a backlog of about three months of work, which took over two years to clear," she points out. "Given that we're already trying to clear the backlogs from Covid, any kind of industrial action at this point in time could have catastrophic effects on that recovery. That isn't something that I would want to see, and it's certainly not something in my conversations with the Bar Council and the Law Society that they would desire either – but I totally understand that, when they are facing a situation where they may not be paid for work done for many months, they have to consider all their options. I would certainly want to be appealing to other parties, other ministers in government and to the Assembly more broadly to think very carefully about the impact that it will have on the legal system."
Lawyers facing delayed payments
In bringing the legal aid dispute to a mediated end, the Department of Justice agreed to focus on prompt payment. "The difficulty we have at the moment is that the starting budget for legal aid is so far below our norms that it would be almost impossible for us to make up that gap in the various monitoring rounds during the year, and so the only way we could live within our budget is to slow down payments," Mrs Long says. By the end of 2023, that could mean practitioners waiting 44 weeks or more for payments. "I don't believe that is reasonable or fair," she stresses.
The seriousness of the situation facing the legal profession earlier this month prompted the Law Society to publish Justice Agenda 2022, a first-of-its-kind document setting out its strategic priorities for the new Executive. As well as calling for at least £82 million per year to be allocated to the legal aid budget, it sets out a range of ideas to extend access to justice, diversify the legal profession and modernise the legal system. "They've shared it with me and I think there's a lot of merit in those proposals," Mrs Long says.
The minister argues that one way to build support for legal aid is by presenting it differently. "There is a tendency for people to focus on the practices and the barristers who benefit from legal aid, and see this essentially as wealthy people making money out of the system," she says. "People lose sight of the fact that those actually in receipt of legal aid are the clients. Without that legal aid, these are individuals who would not be able to access the justice system because they can't afford it. For me, the legal aid system is part and parcel of our welfare system."
Recovery in the courts still years away
Legal aid is not the only area where additional resources are sorely needed. There remains "a considerable amount of work" to be done in the courts to recover from the pandemic, Mrs Long notes. "At the moment, all of the parts of the justice system are working at around 115 per cent of their normal pace. We have more Crown Courts open at the moment than we did prior to Covid. But the difficulty that we face is that continued recovery, that pace of recovery is no longer being funded." Though the UK government's decision last year to invest an extra £2 billion in the justice system in England and Wales had resulted in a funding boost for Northern Ireland through the Barnett formula, the Executive has allocated it elsewhere.
This decision could slow down the recovery of the Crown Courts from the end of 2023 to as far as the end of 2027, she warns. "That is, to me, far too long for people to wait to be able to have their cases heard, and it also creates significant challenges for us and other parts of the Justice Department, for example how we handle issues around bail and remand, and how we handle our prison population, all of which is impacted by the case turnover in the courts slowing down. We need to invest if we're going to be able to make that recovery […] and that's something we're arguing very strongly needs to be addressed as part of the budget settlement."
Technology will play a key role in the courts' recovery. As far as Mrs Long is concerned, remote hearings are here to stay – and that should be good news for lawyers. "We have had quite a few remand hearings virtually and, in cases like that, there is a huge cost saving and an efficiency that allows us to do a lot more business in a much shorter time and doesn't in any way compromise people's right to justice and to a fair trial," she says. "There is a benefit there to the profession in that people are able to sit at their desk and be at courthouses all over Northern Ireland in the course of the day, which wouldn't be possible if they had to be physically present."
Fighting for devolution
Beyond the world of legal aid and the courts, Mrs Long has spent the last few months laying the groundwork for several significant pieces of legislation. "There are important pieces of work around sentencing, around hate crime, and particularly around children and young people that I think need to be progressed as quickly as possible once we get back into more normal operating arrangements," she says. When – or if – that happens relies in large part on the Democratic Unionist Party (DUP), whose leader Sir Jeffrey Donaldson has said his party will not return to the Executive until the Protocol has been removed. Even if the Executive returns, that is only the beginning of the battle to push some of her reforms through to fruition.
One example is her proposal to increase the age of criminal responsibility from 10 to 14, which has been strongly opposed by the DUP. "In the face of an election, politicians are often wary of making big changes that might be deemed controversial by the public," she suggests. "But there is, I think, a growing understanding that by increasing the age of criminal responsibility doesn't mean that those who offend below that age are simply left to run riot – it's just that there is an alternative mechanism for dealing with offending for those who are younger."
An important dimension in Northern Ireland politics is the role of the UK government, which is sometimes at odds with the Stormont consensus. Mrs Long is implacably opposed to its plans to end all prosecutions linked to the Troubles ("some of their proposals would have made General Pinochet blush"). She also believes the government has little interest in securing a bill of rights for Northern Ireland ("their argument has always been that there isn't sufficient consensus – but they've legislated for many things around which there was less consensus"). But perhaps her sharpest conflict with Westminster is with Boris Johnson, who has committed to staying on as prime minister despite being caught breaking Covid rules at the height of summer 2020.
"It is inconceivable that anyone would not know whether or not they're at a party," she fumes. "I just cannot wrap my head around that nonsense. I think that kind of obfuscation, that playing with language, that treating the law like it applies to others but not to you – fundamentally undermines the rule of law in our society. He has not just undermined his own credibility, which was already fairly low, but he is actually doing damage, the longer he stays, to the credibility of the office of prime minister. The very least you would expect of your prime minister is that they would take the law seriously and respect it."