NI: Family of man shot by soldier in 1972 win leave for judicial review of inquest verdict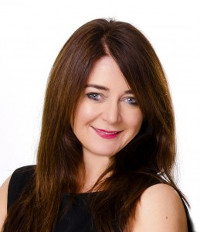 The family of a man who was fatally shot by a British soldier in 1972 has sought leave from the High Court to challenge the original inquest verdict of "misadventure".
Thomas Burns, a father-of-four, was shot as he left the Glenpark Social Club in north Belfast on 12 July 1972 and he died from the gunshot the following day.
Belfast firm Harte Coyle Collins, acting for his daughter Patricia Burns, applied to the Attorney General for Northern Ireland for a fresh inquest in 2015.
Further submissions were made by the solicitors in 2019 in relation to the verdict of misadventure found by inquest jury in April 1973, but Attorney General John Larkin QC subsequently refused a fresh inquest.
The family has sought leave from the High Court to challenge the Attorney General's decision by way of judicial review and a hearing date for leave has been fixed for 9 January 2020.
Patricia Coyle, solicitor for the Burns family, said: "The 1973 inquest verdict of misadventure regarding Mr Burns' killing is incorrect in fact and in law. The Attorney General has accepted this in correspondence.
"However he maintains that there is no usefulness in a fresh inquest. Given the new evidence contained in the HET Review, this cannot be either correct or appropriate.
"We are asking the High Court to review the fairness and reasonableness of the Attorney General's decision to refuse a fresh inquest in the face of compelling new evidence and legal arguments.
"The shooting of Thomas Burns was a mindless assassination, not an accident or a reaction. The rule of law must apply and be upheld."