Ulster University welcomes five new law lecturers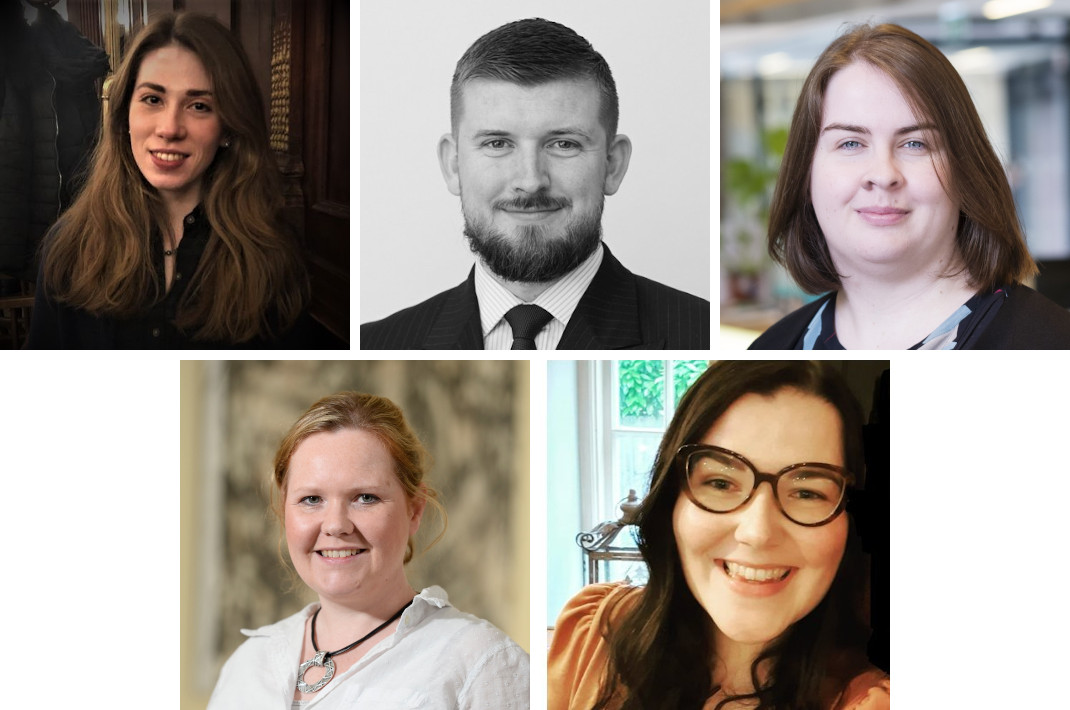 Ulster University School of Law has welcomed new law lecturers Dr Anna Pathe-Smith, Dr Connor McBain, Dr Katie Nolan, Sasha Gillespie and Dr Siobhán Buckley.
Dr Pathe-Smith has joined from Royal Holloway, University of London, where she completed her PhD research examining the legal conceptualisation(s) of pregnant women and persons across a range of contexts, including mental health and mental capacity, criminal law, and birth registration.
She is now module convenor for alternative dispute resolution (ADR), as well as teaching on exploring the law, legal technology, law of evidence and EU law.
Dr McBain, who previously taught at the University of Glasgow, primarily teaches in the fields of public international law, human rights law, and UK public law. He has also experience of teaching across the LLB curriculum, including tort and contract law.
His primary research expertise lies in international legal history, imperialism, uses of interstate force and economic coercion. He is currently working on a monograph concerning the British Empire's uses of international law to justify armed intervention against states who defaulted on debts owed to the Empire or its subjects.
Dr Nolan, who joins from Maynooth University, researches digital governance, privacy and data protection, and law and technology. She is particularly interested in the connection between the philosophical and political underpinnings of law and governance approaches.
She holds a bachelor of business and law from University College Dublin, a BCL from the University of Oxford, and an LLM from the University of California, Berkeley.
Ms Gillespie is a former teacher who returned to study and completed her LLB in 2017 and LLM in 2018. She is nearing completion of her PhD, an empirical study of parent-carers' social citizenship experiences in the current legal and policy framework in Northern Ireland.
She has been appointed as neurodiversity ambassador for the law school.