Online immigration registration renewal system for third level students to be rolled out in Dublin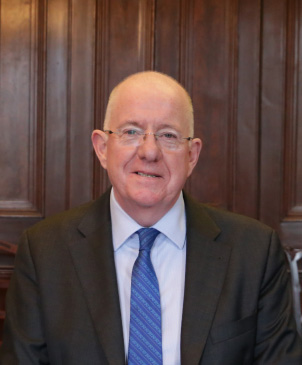 A new online system for third level non-EEA students in Dublin to renew their immigration registration with the Irish Naturalisation and Immigration Service (INIS) will be rolled out next month.
The new arrangements, in effect from 26 August 2019 to coincide with the start of the new academic year, will replace the existing system whereby students must present in person at the INIS registration office in Burgh Quay.
The online renewal system will initially be available to students who live in Dublin. Outside of the greater Dublin area, registrations will continue to be made in person at students' nearest Garda district office.
Justice Minister Charlie Flanagan said: "I am delighted to announce the introduction of an online application process which will enable third level students from outside Europe who live in the greater Dublin area to renew their immigration registration with INIS without the need to present in person. This will benefit over 8,000 students this year and will free up in-person appointments for other customers."
He added: "Ireland is home to third level universities and colleges of global standing. Increasing numbers of international students choose to come to study in Ireland every year. I am pleased to be able to make their interactions with the immigration services more accessible and user-friendly."
INIS will consider extending the system to other categories of customers in line with other reform developments under way under its Customer Service Improvements Plan.