NI: Roisin Harper: Revised personal injury damages of keen interest to insurers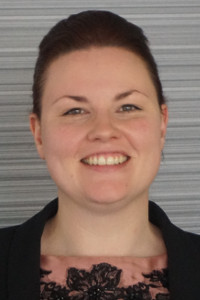 Roisin Harper, associate at McKinty and Wright Solicitors, current NI regional representative for the Forum of Insurance Lawyers (FOIL) and past NI representative to Tomorrow's FOIL, writes on the latest update to personal injury damages guidelines.

As of 25th February 2019, the 5th Edition of the Guidelines for the Assessment of General Damages in Personal Injury Cases in Northern Ireland, more commonly known as the Green Book, has been published by the Judicial Studies Board for Northern Ireland. An online copy is available under 'Publications' at the Judiciary NI website.
The Green Book was last updated seven years ago, with the 4th Edition published 31st March 2013. There have been a number of judgments handed down by the Courts which have indicated that a revision of the Guidelines was on the cards.
As one example, in McDowell v Fisons Limited [2017] NIQB 136, the Greenbook range for mesothelioma was adjusted upwards from £70,000 to £130,000 to between £77,000 and £140,000. Staying with the guidelines for lung disease to illustrate the Greenbook update in more detail, the range for "minimal to mild asbestosis with at most slight impairment of function and quality of life" has gone from £28,000-£50,00 to £34,000-£60,000, an average percentage increase of 20.72 per cent. The range for "chronic bronchitis or chronic obstructive airways disease" was £7,000-£28,000 and is now £15,000-£50,000, an average increase of 96.43 per cent.
It is worth noting that guidelines for pleural plaques (£3,500-£17,500) are included in the updated Green Book, having been absent from the 4th edition, which was explained in the introduction to that edition as allowing for "judicial determination of the correct level of damages in relation to such claims consequent upon the passing of the [Damages (Asbestos-related Conditions) Act (Northern Ireland)] 2011 Act". Additional commentary provided in respect of Pleural Plaques is as follows:
"On their own, asymptomatic pleural plaques would justify an award in the region of £3,500. It is unlikely that any case of distress and anxiety caused by a diagnosis of pleural plaques, absent some evidence of grave psychiatric sequelae, will recover outside the bracket of £6,000 - £17,500 however long the stress or anxiety lingers on."
One final point to note, particularly for those dealing with casualty motor claims, in the updated Guidelines for neck injuries, including whiplash, interestingly, there is not as marked a change as can be seen in other areas.
Consultation Papers
Having closed in February 2019, the outcome of the Department of Justice consultation 'Improving Cost Recovery in the Civil Courts' is pending. The DoJ set out that "the purpose of the consultation is to seek views as to how the Northern Ireland Courts and Tribunals Service (NICTS) should increase the fees NICTS charges for the delivery of civil court business. This will enable NICTS to move towards a position of full cost recovery by 2020."
It will be one to watch for defendants and their insurers as, amongst other proposals, it puts forward the introduction of a fee of £195 for a Review Hearing before a High Master and £261 for a Review Hearing before a High Court Judge. FOIL's response to the consultation highlighted that:
"ultimately in a number of cases, cost increases will be borne by insurance companies, resulting in a direct impact on insurance premiums paid by the insured public in Northern Ireland."
DoJ consultation material can be viewed online.
Another consultation to be aware of, 'Proposals for the Creation of County Court Civil Hearing Centres in Northern Ireland', has been issued by the Presiding County Court Judge and assigned Civil County Court Judge, which invites responses to proposals to consolidate civil business to 4 dedicated Hearing Centres in Belfast, Armagh, Coleraine and Omagh. This is an extension of the changes seen in the introduction of the Armagh Civil Hearing Centre, described in the paper as "a resounding success…resulting in the more efficient listing and disposal of civil bill business in its area". The consultation paper can be viewed online.
The Discount Rate
A final word on the Discount Rate - The 2017 amendments to the rate in Scotland, England and Wales and those to be introduced as an outworking of the Civil Liability Act 2018 are legislative changes not enacted in Northern Ireland.
In theory, the Discount Rate in NI has remained at 2.5 per cent. In reality, the rate is subject to discussion in quantum negotiations, highly likely to result in a compromise rate being agreed between parties.
Roisin Harper is an associate at McKinty and Wright Solicitors. You can view her profile here.