NI: Rights watchdog launches judicial review over failure to fund abortion services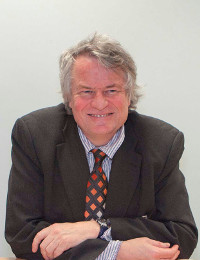 Northern Ireland's human rights watchdog has launched legal action against the government over its failure to commission and fund abortion services.
The Northern Ireland Human Rights Commission yesterday announced it had lodged judicial review proceedings in the High Court against the Secretary of State, Northern Ireland Executive and Department of Health.
The watchdog said the lack of commissioned and funded abortion services in Northern Ireland is "leading to a vacuum for many women and girls seeking such services".
It said one health and social care trust recently ceased to provide a service for three months while another has just stopped providing a service, leaving women and girls to travel to the rest of the UK, elsewhere in Ireland, or to use unregulated services.
It believes this breaches the European Convention on Human Rights and has taken legal action "as a last resort" following attempts to engage with the Executive and the Department of Health.
Chief commissioner Les Allamby said: "We are deeply disappointed that we are yet again having to take legal action. Our focus is to ensure that human rights are upheld and the law passed in Westminster is implemented in practice. We must never forget this is about a critical health service for women."
Patrick Corrigan, Amnesty International's Northern Ireland director, said: "It is appalling that, yet again, litigation is needed to uphold the right to abortion healthcare in Northern Ireland. Amnesty strongly supports this action by the Human Rights Commission, and we will do all we can to support its success.
"Over a year since abortion was decriminalised in Northern Ireland and the government's failure to commission and fund services have left women in a vulnerable and dangerous position.
"There is now a postcode lottery for abortion services, where women in one trust area after another are unable to access early medical abortion healthcare and instead have to buy pills online or put themselves in danger by travelling during a pandemic. This is shameful – and even more so that it has been left to local health trusts and charities to provide abortion services on an ad hoc and non-funded basis."