Professor Colin Harvey subjected to 'threatening and abusive commentary'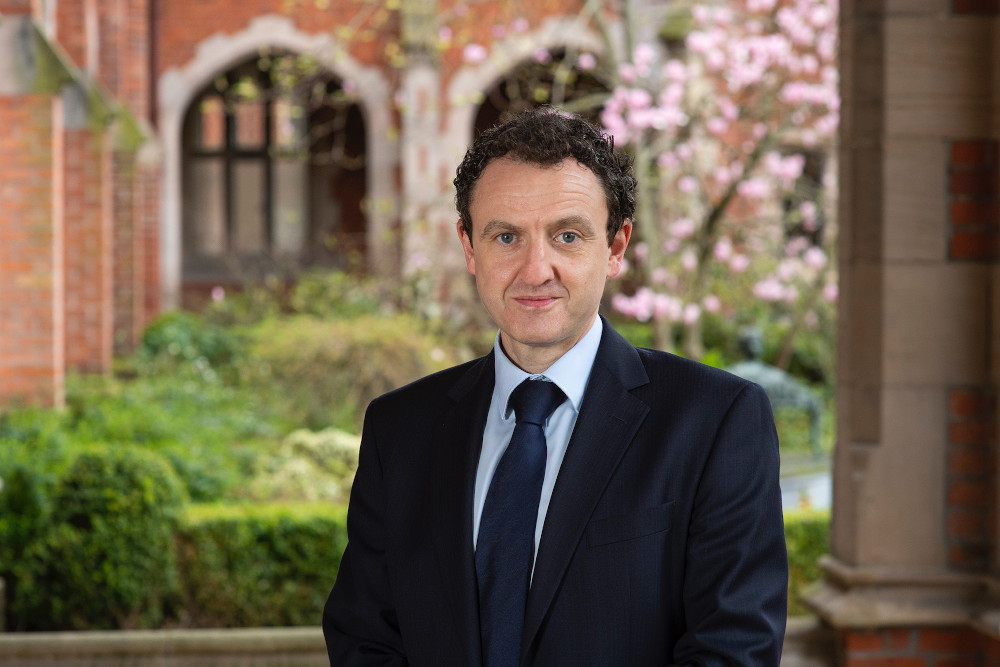 Queen's University Belfast has condemned "threatening and abusive commentary" aimed at human rights expert Professor Colin Harvey after he co-authored a report on Ireland's constitutional future.
The university was criticised by unionist figures including DUP leader Sir Jeffrey Donaldson after its crest appeared on the cover of the report, which is titled Making the Case for Irish Unity in the EU and is due to be published later this month.
Professor Harvey of QUB School of Law and barrister Mark Bassett BL were commissioned to write the report for The Left in the European Parliament (GUE/NGL), the EU parliamentary grouping which includes Sinn Féin and other left-wing Irish MEPs.
A number of threatening posts made on social media in the aftermath of the row are now being reviewed by police.
A statement issued yesterday by KRW LAW LLP on behalf of Professor Harvey said the university's permission for the use of its logo on the cover of the report "was explicitly sought in advance and was definitively authorised by the appropriate authority in QUB".
The law firm's statement added: "We are surprised and disappointed that this explicit authority has not been publicly acknowledged in recent discourse surrounding the report.
"We urge the university to defend its academic staff and further we underline that legitimate inquiry, scholarship and the ability of staff to conduct research, teach, speak, and publish without interference or penalty must be protected and maintained.
"We deplore attacks on academics as being inconsistent with the principle of academic freedom and appeal to the university to reaffirm its commitment to all staff and their right to question, test and to put forward ideas without fear of placing themselves in jeopardy."
A statement subsequently issued by QUB said it "again outright condemns the threatening and abusive commentary towards Professor Colin Harvey".
"Earlier in the year, the university management made contact with the PSNI, who now have ongoing engagement with the university security team to ensure the safety and welfare of all our staff, and a member of the university management team has ongoing contact with Professor Harvey," it said.
"The university strongly supports freedom of thought and expression within a framework of respect for the rights of other persons.
"Academic freedom is enshrined as a guiding principle in the university's charter and statute. The university fully supports the right of its academics to publish work and express academic opinion within this framework."