Pre-legislative scrutiny of online safety bill to begin today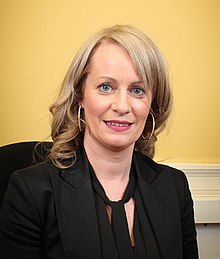 Proposed legislation to establish a "first-of-its-kind" online safety regulator will undergo pre-legislative scrutiny by an Oireachtas committee starting today.
The joint committee on media, tourism, arts, culture, sport and the Gaeltacht, which is progressing the bill "as a priority", will hear a briefing on the Online Safety and Media Regulation Bill 2020 this afternoon.
The general scheme of the bill, which was published last December, covers the establishment of a new Media Commission to replace the Broadcasting Authority of Ireland (BAI); provisions on online safety; and the transposition of the EU Audiovisual Media Services Directive.
Niamh Smyth TD, chair of the joint committee, said: "The committee is convinced that urgent regulation is long overdue to protect young and vulnerable people from exposure to harmful content on social media platforms.
"This bill is a welcome part of that process to counter the devastating effects of online bullying and abuse which is hurtful, cruel, painful and can lead to loss of life.
"As part of our scrutiny of the heads of the bill, we sought submissions from a range of experts in the areas of online safety, child protection, mental health, and media law and policy, as well as regulatory bodies and representatives of civic society.
"We also sought the views of key stakeholders, including representatives of the media industry, broadcasters, audio-visual producers, on-demand services, industry bodies and social media companies.
"The committee has considered the submissions received and will now hold public hearings with stakeholders, beginning with the Department of Tourism, Culture, Arts, Gaeltacht, Sport and Media. Members look forward to engaging with the officials as part of our scrutiny of this important and far-reaching legislation."