Perjury bill to be signed into law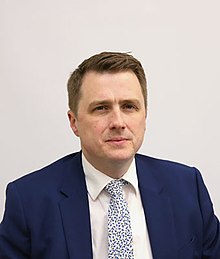 Legislation providing for a clear, statutory definition of perjury has cleared the Oireachtas and will now go to the president for his signature.
The Criminal Justice (Perjury and Related Offences) Bill 2018 provides for a maximum penalty on summary conviction of a Class B fine and/or a term of imprisonment of up to 12 months, and a maximum penalty on indictment of a term of imprisonment up to 10 years and/or a fine of €100,000.
The bill was introduced by former Senator Pádraig Ó Céidigh and backed by the government, which believes a new perjury law will help reduce fraudulent insurance claims – though some solicitors have cast doubt on this.
James Browne, minister of state with responsibility for law reform, called the bill "a significant legislative milestone which will not only provide for considerable penalties against those who commit the offence of perjury and related offences, it will also have a substantial deterrent effect regarding the making of false claims or statements by those persons who may be minded to do so".
He added: "This sends a clear message to would-be abusers of court time and process that making deliberately false statements in legal or other proceedings will not go unpunished and may result in very serious consequences for the individual concerned.
"I am confident that this bill will go a long way in deterring those who might consider providing dishonest evidence in order to mislead proceedings."
He added: "I would like to take this opportunity to acknowledge the considerable contribution of former Senator Pádraig Ó Céidigh to the development of this bill.
"As principal sponsor of this Bill when it was introduced to the Seanad as a private member's bill at the end of 2018, he worked tirelessly and cooperatively with my predecessor Minister Flanagan and other stakeholders in steering the bill through the Seanad with cross-party and government support."