Act to make prosecution of perjury easier now in force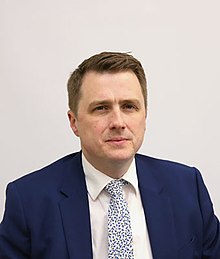 The Criminal Justice (Perjury and Related Offences) Act 2021 came into force this week, making it easier to prosecute such offences.
The Act provides a statutory definition of perjury and should enable the offence and related offences to be more easily prosecuted before the courts.
Welcoming the commencement, Minister of State at the Department of Justice, James Browne said: "Lying under oath or in any legal proceedings is simply not acceptable, and this Act provides for considerable penalties against those who commit perjury.
"It will also have a significant deterrent effect on those who consider making false or fraudulent claims- and sends a very clear message to people who would abuse court time in this manner."
The new legislation establishes a statutory criminal offence for perjury. It provides for statutory perjury-related offences including false statements on oath, false statutory declarations, false declarations. Penalties under the Act are of up to 12 months for conviction on a summary offence, and up to 10 years for conviction on indictment.
It is expected to have a significant deterrent effect in relation to the cost of insurance.
Mr Browne added: "Insurance reform is a key priority for this Government, and this is one of a number of measures we are bringing in to deal with fraud and exaggerated claims in this area."
The Act has a wider general application outside insurance reform. It delivers on the programme for government commitment to place perjury on a statutory footing.
Justice Minister Heather Humphreys said: "This legislation sends a clear message to anyone making a statement in legal proceedings that they need to be mindful of the need to tell the truth and that any deliberate or wilful departure from the truth may have serious ramifications in terms of the level of sanctions and penalties that will be at the judge's discretion to impose.
"This Act establishes a statutory criminal offence, much like theft or burglary, for perjury, that can clearly be understood by the public, enforcement authorities and prosecutors alike."