NI businesses in rent arrears to be protected from eviction until March 2022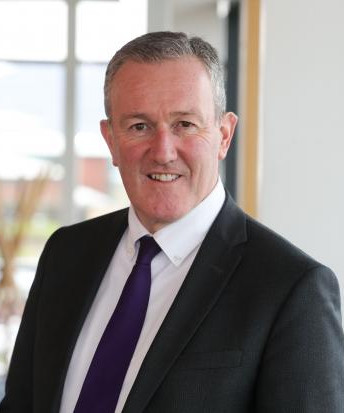 Northern Ireland businesses which have fallen into rent arrears will be protected from eviction until March 2022 following an extension of Covid-19 laws.
The special provision in section 83 of the Coronavirus Act 2020, which was first applied at the end of March 2022, has been extended again until March 2022, bringing Northern Ireland in line with England and Wales.
Section 83 provides that where non-payment of rent enables a landlord to treat a lease as forfeited, that right cannot be exercised for a relevant period - which was previously due to end on 30 September 2021.
Finance minister Conor Murphy said: "As we continue to deal with the impact of Covid-19, it is important to provide as much stability and certainty as possible to businesses who are trying to recover from an extremely challenging time.
"We have been engaging with key stakeholders in relation to this and I fully recognise the genuine concerns in relation to the difficult financial situation businesses are facing. The reality is it will take some time for economic recovery and this moratorium is one of the measures that will help ease businesses back into full operation and deal with their financial challenges.
"This extension provides time for landlords and tenants to work together to resolve matters that have arisen over rent arrears accrued during lockdown restrictions. Wherever possible, tenants should of course pay rent.
"I will continue to engage with my colleagues in the other devolved administrations in order to consider what, if any, further measures in relation to commercial rent arrears accrued during the pandemic need to be put in place once the moratorium comes to an end."