Mariah Donnelly and Doreen McCarthy win Brown Mosten ICCC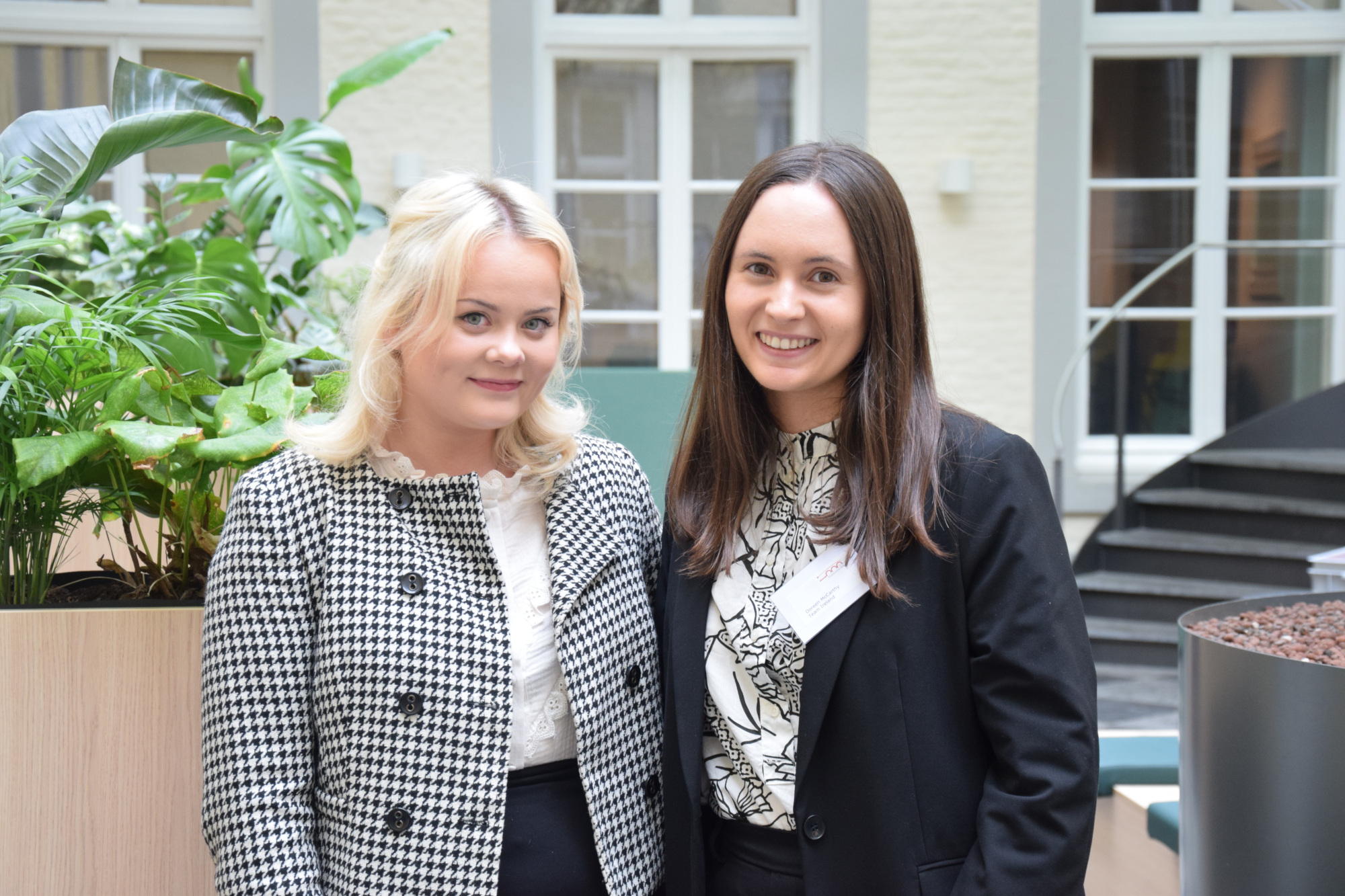 Trainee solicitors Mariah Donnelly and Doreen McCarthy have triumphed in the Brown Mosten International Client Consultation Competition.
Ms Donnelly, of Michael Kelleher Solicitors, and Ms McCarthy, of A&L Goodbody, represented the Law Society at the competition in Maastricht University in the Netherlands​ last month.
Cassidy Jiang and Kris Jun from the University of Alberta, Canada. were runners-up. Tom Eyles and Steph Haynes from Oxford Brookes University were placed third.
A Law Society team has won the competition, which invites entries from law students around the world, in three out of the last four years.
Law Society course manager Dr Rachael Hession coached the team and guided them throughout the competition.
The ICCC aims to provide competitors with the opportunity to develop practical legal advice skills. The topic this year was environmental law and teams from Canada, England and Ireland made it to the finals.​​