Law student named one of two UN youth delegates for Ireland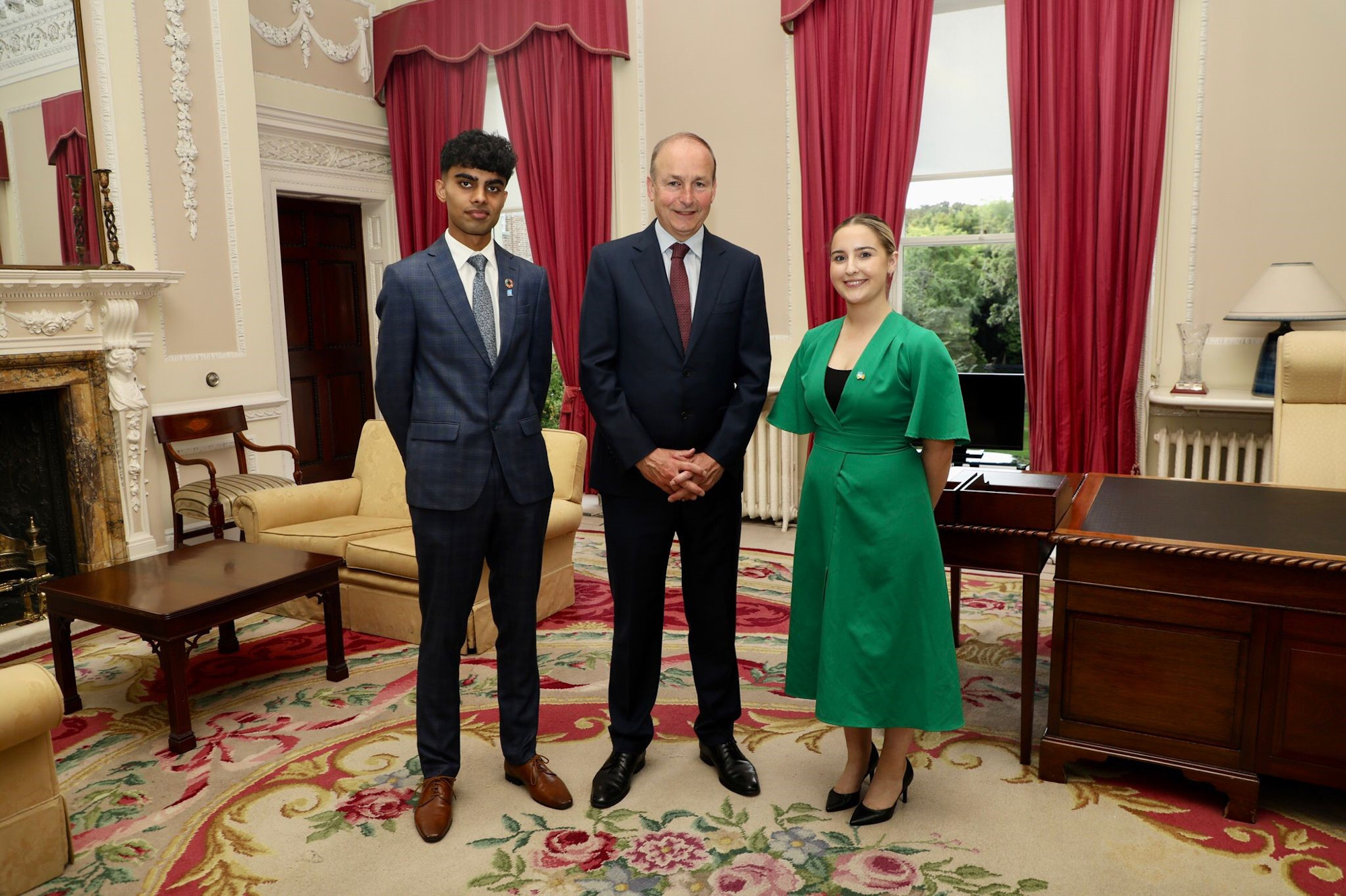 Law student Alicia Joy O'Sullivan has been named as one of two UN youth delegates for Ireland.
Ms O'Sullivan is a University College Cork (UCC) law student, advocate and Quercus scholar from Skibbereen, West Cork. She was the UCC Students' Union environmental and sustainability officer in 2020/21 and was part of UCC's delegation to the global climate summit COP26 in Glasgow.
She and fellow UN youth delegate Mohammed Naeem will work closely with the Department of Foreign Affairs, including Ireland's permanent mission to the United Nations, Irish Aid, and the National Youth Council of Ireland throughout their year in office.
They will have the opportunity to engage with young people across Ireland about foreign policy issues and to represent the young people of Ireland at UN events, including this month at the UN General Assembly (UNGA) high-level week and the UNGA's third committee, which focuses on human rights issues.
Tánaiste and foreign affairs minister Micheál Martin said: "I am delighted to announce Ireland's UN youth delegates for 2023-2024.
"The UN youth delegate programme is an avenue for young people to become more involved in international co-operation while championing change and representing the voices of the millions of young people in Ireland.
"The programme offers a wonderful opportunity to build their networks, engage with other UN youth delegates, and advocate on matters that concern young people globally through UN meetings and events.
"It is essential that young people are equipped to be effective global citizens, contributing to policy and decision making at local, national, and international levels. This is what we achieve through the programme.
"It is my pleasure to support the UN youth delegate programme in its ninth year and I look forward to engaging with Alicia and Mohammad in the future."
Commenting on her appointment, Ms O'Sullivan said: "It is a great honour to be appointed as one of two of Ireland's UN youth delegates. It is especially exciting to be doing this whilst also completing my final year of my bachelor of law with UCC.
"I envision my year working at the UN will benefit my studies and vice versa with my law degree assisting in my lobbying and diplomatic efforts. I'm looking forward to this role to represent the best interests of my peers from Skibbereen, UCC and the whole island of Ireland."
UCC president Professor John O'Halloran said: "It is a pleasure to congratulate Alicia on her selection as Ireland's UN youth delegate. It is critical that young voices are heard as part of international policy discussions that affect current and future generations.
"I wish Alicia continued success in her work to bring about policy change and impact decision-making in key areas including climate action, human rights and sustainable development through her advocacy and engagement."