Irish language theatre company to sue NI Arts Council over funding decision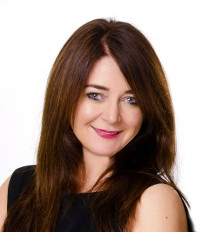 Northern Ireland's only Irish language theatre company has launched legal action against the Arts Council over its decision to withdraw funding from the group.
The theatre group, Aisling Ghéar, is challenging the decision on the basis that it is unfair and irrational. The annual funding from the Arts Council covers the core operational and innovation costs of the theatre group which will be unable to continue without the statutory support.
The group, based at Cultúrlann McAdam Ó Fiaich, has received annual funding from the Arts Council for over a decade.
Patricia Coyle of Harte Coyle Collins, the solicitor acting on behalf of the theatre group, said: "We welcome the opportunity to assist this unique Irish language theatre group in asking the Arts Council to review and reconsider their decision to withdraw funding at this particularly critical time for the Irish language.
"Aisling Ghéar has prepared an innovative programme which will promote Irish language in the coming year. The deprivation of state funding at this time would be a devastating blow not just to the theatre group but to the Irish language community.
"We have lodged an appeal today addressing what we say are the flaws in the decision-making process. We await the Arts Council response."