Gavin Booth promoted to partner in Phoenix Law expansion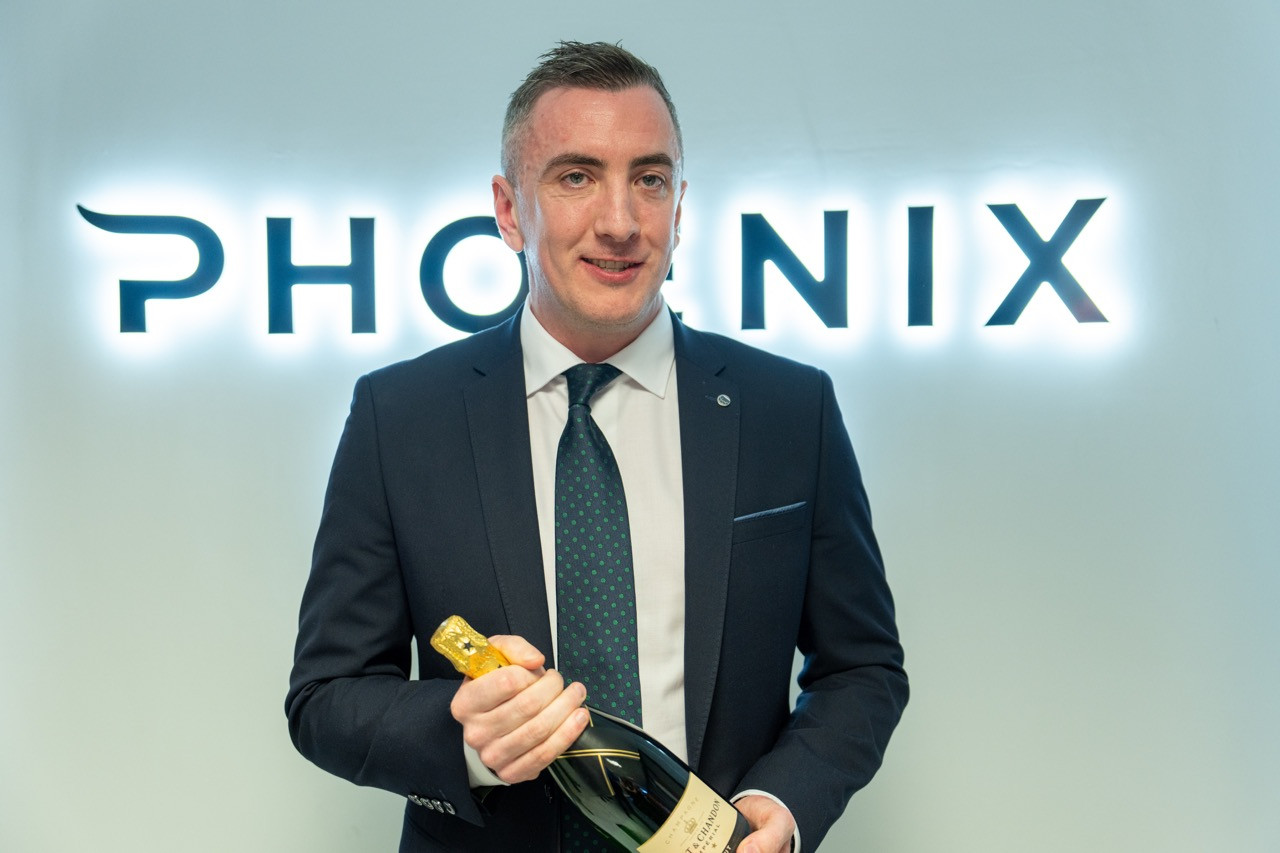 Belfast-based Phoenix Law has promoted Gavin Booth to partner amid an expansion which has also seen the human rights firm hire new managers and grow its footprint.
The firm celebrated Mr Booth's promotion, the opening of a brand new 3,000 square foot extension to its Belfast headquarters and the appointment of two litigation managers and a practice manager at a cocktail party with staff, family, colleagues and friends.
Mr Booth has been instructed in some of the most prominent and high-profile actions against the police and legacy cases, having achieved what is believed to be the largest settlement of damages in any legacy case.
At the celebration, Mr Booth said he was "honoured to become a partner in a unique firm that holds authorities to account and has an excellent reputation for representing clients".
Danielle Cromie and Elaine Conlon, with a combined experience of 49 years in litigation, have been appointed to head up two litigation teams of 12 members to spearhead their continuing development as the go-to firm for 'David vs Goliath' litigation battles.
Ms Conlon, known for her experience in the fields of abuse litigation and redress, headed up the team which to date has achieved in excess of £8 million in compensation for victims of abuse since the inception to the redress scheme in 2019.
Ms Cromie, a specialist in personal injury, strategically coordinated the actions against 'Planet Fun' after the tragic incident in 2021 and continues to conduct litigation on the international stage, having appeared in actions outside the jurisdiction.
Meanwhile, Natalie Carter has been head-hunted from a major English defence litigation firm to lead on the continued growth and expansion of the team.
With over 19 years' experience in practice management, she brings with her a professional and commercial backdrop, to continue the trajectory of the practice as specialists in International, public law and litigation with a unique focus on the protection of human rights.