Dr Brian Barry and Dr Róisín Costello join Trinity Law School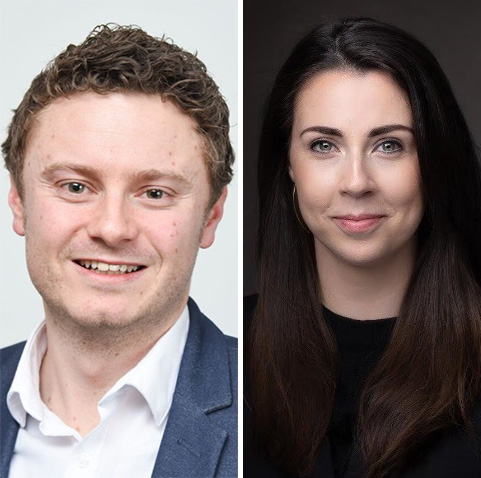 Trinity College Dublin School of Law has welcomed Dr Brian Barry as an associate professor and Dr Róisín Costello as an assistant professor.
Both took up their new full-time teaching positions in the university with effect from Friday 1 September 2023.
Dr Barry has joined Trinity — where he completed his LLB and PhD — as an associate professor in intellectual property law, having previously taught at TU Dublin. He is a qualified solicitor and previously practised in a major law firm in Dublin.
Dr Costello, who also completed her PhD at Trinity, has joined as an assistant professor in European and international law. She was previously at Dublin City University and also practises as a barrister.
In a statement, the university said: "We wish them every success in their new positions within the Law School and are delighted to have them as part of our teaching staff."