Deals roundup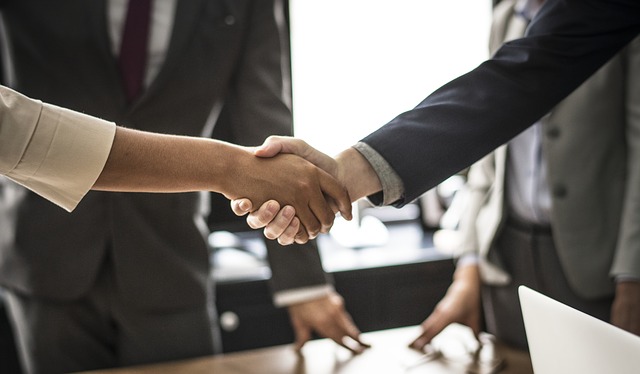 ---
Aedifica acquires Bartra Healthcare's Irish assets in €161m transaction
Aedifica NV, a Euronext Brussels-listed REIT, has acquired Bartra Healthcare's Irish assets for €161 million, taking its Irish portfolio to over €500 million.
Simmons & Simmons advised Aedifica on the transaction, while Addleshaw Goddard Ireland advised Bartra Healthcare.
The assets are four nursing homes in Dublin, which will continue to be run by Bartra under long-term leases. Bartra will also operate a new Aedifica care home under development in Crumlin.
The Simmons & Simmons team advising Aedifica was led by David Brangam and included Peter McKeever, Ruth Crawley, Christine Quigley, Aoife McDonough, Geoffrey Curran, Roberta Jomantaite and Colin Reynolds.
The Addleshaw Goddard Ireland team advising Bartra was led by Kathi Ó Riain and included Neil Bourke, Lisa Griffin, Sally Anne Sherry, Louise Cunningham and Kate Twomey.
Matheson advises Waterland on €30m investment in MTM Engineering
Matheson LLP has advised private equity firm Waterland on its investment in Irish-based turn-key cable installation and termination business, MTM Engineering.
The deal, which will see Waterland join as a strategic investor and majority shareholder, is worth around €30 million, according to the Irish Independent.
The Matheson team was led by corporate and M&A partner Brian McCloskey, supported by senior associates Enda Garvey and Robert Maloney Derham, associate Ciara Finnan and solicitor Niamh Hanbidge.
Mr McCloskey said: "We are delighted to have supported the team at Waterland on this successful transaction. MTM is a great example of a successful Irish business leading the way internationally and we have no doubt that with the support of Waterland, the business will go from strength to strength."
Pinsent Masons advises Latch Medical on strategic investment
Pinsent Masons has advised Dublin-based Latch Medical on the completion of a strategic investment by US-headquartered West Pharmaceutical Services.
West joins Latch Medical's existing investors, Atlantic Bridge and Enterprise Ireland, and will take a minority ownership stake in Latch Medical.
Latch Medical was spun out of University College Dublin by its co-founders Ronan Byrne and Nicky Bertollo in 2019.
The Pinsent Masons team was led by partner Neil Keenan and included legal director Mario Subramaniam.
Mr Keenan said: "I along with the team in Pinsent Masons were delighted to have been able to advise Latch Medical on this great transaction for the company and its shareholders."
LK Shields advises Walco Foods on sale to Neste
LK Shields Solicitors LLP has acted for the vendors of Walco Foods, an Irish trader of animal fats and proteins, on an agreement to sell the company to Neste.
The transaction is subject to fulfilment of the customary closing conditions and regulatory approval.
Neste is the world's leading producer of renewal diesel and sustainable aviation fuel produced from waste and residue raw materials.
Walco Foods was established in 1996 as a family-run business and has since become a leading animal fat and by-products trading company in Ireland.
LK Shields partner Jennifer McGuire led the team advising Walco, with assistance from James Byrne, Jennifer O'Neill, Ruairi Mulrean, Elaine O'Connor, and Daniel Keegan.
Philip Lee advises on sale of Maker&Son to Inc&Co
Philip Lee LLP has advised on the sale of furniture company Maker&Son to investment firm Inc & Co for an undisclosed multi-million pound sum.
The luxury furniture brand, based in Sussex, was founded by father and son Alex Willcock and Felix Conran in 2018.
The Philip Lee team was led by partner Andrew Tzialli, supported by senior associate Mary Hennessy and associate Patrick Egan.
English law firm Glenville Walker advised Inc & Co on the acquisition.