Deals roundup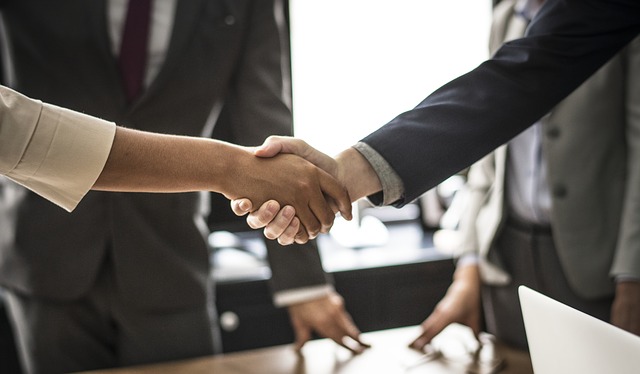 ---
Matheson advising ProKidney LP on $2.64bn combination with Social Capital Suvretta Holdings
Matheson is advising Irish-registered biotech ProKidney LP on its announced transaction to go public through a business combination with the Nasdaq-listed SPAC Social Capital Suvretta Holdings Corp. III in a deal valuing the combined entity at $2.64 billion.
Upon closing of the transaction, the combined company will trade on the Nasdaq under the symbol "PROK". The transaction is expected to close in the third quarter of 2022.
ProKidney is a clinical-stage cellular therapeutics company focused on chronic kidney disease through innovations in cellular therapy, which was founded in 2015 after a decade of research.
Its lead product candidate, REACT (Renal Autologous Cell Therapy) is a first-of-its-kind, patented disease-modifying autologous cellular therapy with the potential to not only slow and stabilize the progression of chronic kidney disease, but in some cases drive meaningful improvement in kidney function.
The cross-departmental Matheson team is being led by tax partner Gerry Thornton with fellow partners Fergus Bolster, George Brady, David Jones and Phil Tully, together with team members Raphael Clancy and Darren Quinn.
Pinsent Masons Ireland advises on €1bn variable annuity policies transfer
Multinational law firm Pinsent Masons has advised Athora Ireland plc on its transfer of a book of variable annuity policies to Monument Life Insurance DAC, with assets under management valued at nearly €1 billion for circa 13,000 customers.
The transaction, believed to be the largest portfolio transfer of variable annuity business which has been approved by the Irish High Court, completed on 31 December 2021.
Pinsent Masons also advised Athora on a day one reinsurance agreement which was governed by Irish law and provided for the transfer of the residual economic risk of the book of variable annuity business to a Monument group reinsurer up to completion.
The lead partner on the Pinsent Masons team was corporate insurance partner Naoise Harnett, supported by partner Madhu Jain, senior associate Niall Campbell and Stephen Gamble in the corporate insurance team, technology partner Andreas Carney, employment senior associate Ciara Ruane and intellectual property associate Aoibheann Duffy.
Mr Harnett said: "This transaction is significant not only for its scale but because it demonstrates that acquisitions of books of variable annuity business in the Irish market are still possible provided the stringent requirements of the Central Bank of Ireland are met.
"We were delighted to be able to get this strategic transaction for Athora over the line and fully completed as scheduled without any delays. The day one reinsurance agreement which was negotiated and entered in this transaction is also noteworthy as it demonstrates the reinsurance expertise of Pinsent Masons Irish corporate insurance team based in Dublin."
NI: MKB Law advises Elgin Energy on UK's largest solar PV transaction
Belfast-based MKB Law has assisted Elgin Energy in its recent portfolio sale to Scottish Power Renewables, the UK's largest solar PV transaction to date.
The sale consists of 12 projects at the pre-construction stage located across Great Britain with a combined capacity of 519MW which. The portfolio also includes a co-located battery storage of 70MW.
The firm's corporate division, led by managing director Gordon McElroy with support from Jose Lazaro and Lynsey Henderson, provided specific support around grid connection agreements in England and Wales, as well as various corporate aspects.
Elgin Energy, one of MKB Law's long-standing clients, is a leading international and independent solar development group with a 98 per cent success rate through planning across all its markets. Scottish Power Renewables is a subsidiary of the Iberdrola Group, a global electric utility company headquartered in Bilbao, Spain.
Mr McElroy said: "This deal demonstrates the ongoing commitment of both companies in ensuring solar PV and storage play a key role in the UK's future generation mix. MKB Law is particularly pleased, not least for the opportunity to offer our services to support the burgeoning renewable energy sector, but with the UK committed to hitting a net-zero target, this deal marks a significant step forward in decarbonising the power sector."
Dillon Eustace LLP advises Blantyre Capital on partnership with Piraeus Bank
Dillon Eustace LLP has acted as legal advisers to Blantyre Capital Limited, a London-based investment management firm, on its long-term partnership with Piraeus Bank for the management of equity participations owned by the bank.
Piraeus Bank, a 100 per cent subsidiary of Piraeus Financial Holdings, is the leading bank in Greece in terms of total market shares and branch network, with around 5.5 million customers.
The portfolio under management, with an initial perimeter of €0.2 billion, comprises certain equity interests that are unrelated to the financial sector in general and specifically to the bank's principal activity.
The transaction will allow Piraeus Bank to optimize the value of its non-core equity participations by bringing such participations under specialized outsourced professional asset management overseen by affiliates of Blantyre Capital.
The Dillon Eustace team was led by Adrian Benson, partner and head of corporate, and Donnacha O'Connor, managing partner and head of asset management and investment funds.
Matheson advises Glanbia Co-operative Society on acquisition of Glanbia plc's interest in Glanbia Ireland
Matheson has advised Glanbia Co-operative Society on the funding arrangements for its recently announced acquisition of Glanbia plc's 40 per cent interest in Glanbia Ireland.
The funding arrangements (raising approximately €310m) comprise a share placing by Glanbia Co-op of approximately two per cent of Glanbia plc's issued share capital together with the issue of a €250 million equity-linked exchangeable bond.
A cross-departmental Matheson team advised on this financing transaction as well as the previously announced acquisition. The corporate team was led by partner David Fitzgibbon and senior associate Enda Garvey, and the finance and capital markets team was led by partners Donal O'Donovan and Richard Kelly.
Mr Fitzgibbon said: "We are delighted to have worked with Glanbia Co-op and its management team on the combined equity and debt fundraising, another key aspect of a transformational transaction for Glanbia Co-op. The fundraising demonstrates the continued attractiveness of Irish businesses to domestic and international investors."