Deals roundup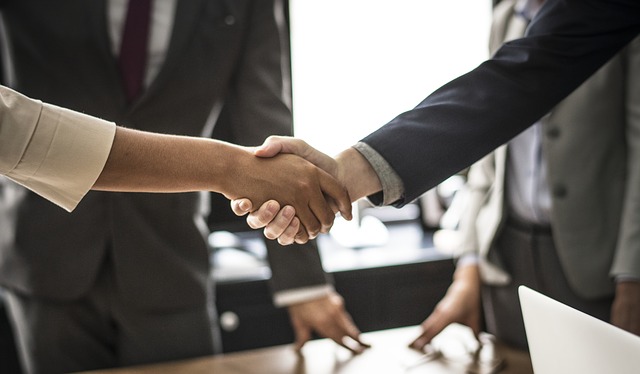 Our regular round-up of deals involving Irish law firms. Submit your deals to newsdesk@irishlegal.com.
---
Pinsent Masons advises Athora Ireland on sale of €1bn portfolio

Pinsent Masons has advised Athora Ireland plc on the sale of its €1 billion variable annuity portfolio to Monument Life Insurance DAC.
The porfolio represents approximately €1 billion of assets under management for about 13,000 customers who are predominantly resident in the UK and the sale is expected to close by year end 2021, subject to Irish High Court and regulatory approvals.
The Pinsent Masons team was led by Naoise Harnett, partner and head of the Irish insurance and reinsurance team, and senior associate Niall Campbell.
Mr Harnett said: "The sale of this book of variable annuity business represents a key strategic disposal by Athora Ireland plc which will allow it to focus on its reinsurance business in Dublin.
"We were very pleased to be entrusted with this material mandate by Athora Ireland plc and to successfully agree the terms of the sale with the Monument group. This deal demonstrates the insurance M&A capability of the insurance & reinsurance team in Dublin."
Matheson advises Sitecore on acquisition of Boxever
Matheson, alongside Clifford Chance, recently advised Sitecore, the global leader in digital experience management software and a portfolio company of private equity fund EQT, on its acquisition of Boxever Limited, the Dublin-based data analytics company.
Founded in 2011, Boxever has developed a big data and personalisation platform that is used by brands such as Emirates, Ryanair, Vodafone and Allied Irish Banks (AIB) to revolutionise how they engage customers.
Sitecore was advised by Clifford Chance LLP and a cross-departmental Matheson team led by corporate M&A partners Sandie Lord and George Brady, senior associate James O'Higgins and corporate solicitor Criona Gannon.
Ms Lord said: "We were delighted to work with the Sitecore / EQT team on this transaction. The acquisition by Sitecore of Four51 and Boxever will strengthen Sitecore's leadership position and customer connections, and will play an important role in shaping the future of digital engagement.
"We have seen a definite trend over the past year of the increasing influence of private equity funds and their portfolio companies on the transactional market and this is something that we would expect to continue over the short to medium term."
Eversheds Sutherland advises Fortus Group on two acquisitions
Eversheds Sutherland has advised Fortus Group, the largest distributor of security and fire solutions across Ireland and the UK, on two significant and separate acquisitions.
The most significant transaction was the acquisition of the Enterprise Security Group in England comprising nine separate and independent companies with differing shareholder bases. Enterprise Security Group, in business for over 30 years, provides new-generation security products and security services.
The second strategic transaction for Fortus Group was the acquisition of Re:Sure Intelligence Limited in Northern Ireland. Re:Sure, established in 2007, is a remote CCTV monitoring specialist, which adds to the capabilities brought to Fortus by its 2020 acquisition of ezCCTV.com in the UK.
The transactions closed simultaneously, increasing turnover in the Fortus Group to more than €100m, with AIB and Rockpool Private Equity in London providing the finance for the acquisitions.
Corporate partner Tony McGovern, senior associate Jonathan Ennis and solicitor Vanessa Lawlor led an international Eversheds Sutherland team advising on the acquisitions.
Banking lawyers Steve Rodgers, Ann Kilbane and Bronagh McAuliffe in the Dublin office advised on the financing elements of the transactions. Banking lawyer Damian McElholm and real estate lawyer Gareth Planck in Belfast advised on the Re:Sure Intelligence Limited transaction, while corporate, tax and real estate lawyers in the Leeds office assisted in the UK with the Enterprise Security Group transaction.
Mr McGovern said: "We are delighted to bring our unrivalled depth and breadth of skills and industry knowledge to support Fortus Group in this significant achievement, whereby two separate acquisitions followed each other rather than competing in the same space.
"We congratulate Fortus Group and look forward to the completion of many more such transactions as Fortus executes on its ambitious growth strategy."
NI: Worthingtons Solicitors advises GM Marketing on acquisition of herbs and spices producer
Belfast-based Worthingtons Solicitors has advised brand-building distributor GM Marketing on its acquisition of herbs and spices producer FAVOURIT Foods.
Established in 1914, FAVOURIT is Northern Ireland's oldest manufacturer of herbs and spices, supplying Irish retail and food service sectors for over 100 years with quality food ingredients.
The acquisition marks GM Marketing's first move into food manufacturing, having previously focused on distributing food products across the UK and Ireland.
The Worthingtons team included partner Catherine Cooney and solicitors Amira Graham and Michael Press.
LK Shields advises Business Recovery Services on sale
LK Shields has acted for the shareholders of Business Recovery Services Limited on its sale to Ekco Cloud Limited.
Ekco is an Irish based innovator on cloud solutions who offer wide range of solutions cater to all business sizes and any environment.
Business Recovery Services Limited provide global secure and cost-effective cloud computing infrastructure and enterprise security services for multiple types of organisations.
The LK Shields team comprised partner Gerry Halpenny, associates Stephen Gamble and James Byrne and trainee Sinéad Byrne in the corporate and commercial department; partner Jeanne Kelly and associate Jane O'Grady in the intellectual property department; and commercial property partner Cathal Hester.