NI: Credit card gambling ban 'should be extended' to Northern Ireland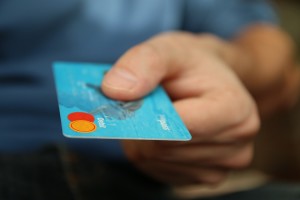 A new ban on gambling with credit cards should be extended to Northern Ireland, the Alliance Party has said.
The ban came into effect across Great Britain with effect from yesterday following reviews and consultations by the Gambling Commission and the UK government.
UK Finance, the trade association for the UK banking and financial services sector, estimates that around 800,000 consumers use credit cards to gamble.
Research by the Gambling Commission shows that over a fifth (22 per cent) of online gamblers using credit cards to gamble are classed as problem gamblers.
Kellie Armstrong MLA, communities spokesperson for Alliance, said the new restrictions "will help curb problem gambling".
She added: "Gambling with credit cards allows people to use money they don't have. For addicts, this can be too tempting a proposition to ignore, particularly at a time when online and virtual gambling is more popular than ever before.
"The coronavirus lockdown may also lead to an increase in people using these outlets, so this legislation is more important than ever.
"We now need a similar law for Northern Ireland. Understandably, most resources are targeted towards combating COVID-19, however, we need to tackle the problem of addiction and helping gamblers stay safe."