Comyn Kelleher Tobin sponsor UCC children's rights and family law scholarship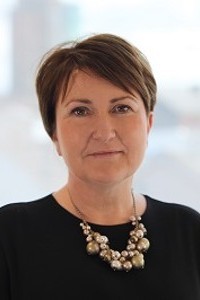 Comyn Kelleher Tobin (CKT) has sponsored a new scholarship supporting one postgraduate student on the LLM Children's Rights and Family Law at UCC School of Law.
To apply for the Comyn Kelleher Tobin Scholarship, students must secure a minimum grade of 2.1 in an approved primary degree or equivalent, have applied for the LLM Children's Rights and Family Law, received an offer and accepted a place on the programme.
Applications will be based on both academic results and a personal statement which will also address a question set by CKT. Shortlisted students will be interviewed by a judging panel which will include a representative from CKT and staff from UCC School of Law.
Denise Kirwan, child and family law partner at CKT, said: "We are excited to work with the School of Law and the Child Law Clinic, UCC in supporting students to pursue this innovative programme specialising in child and family law in an Irish and international context.
"The course gives students a rare insight into various aspects of the law in action by engaging with social workers, legal professionals and other experts. This approach ties-in well with CKT's focus on providing strategic legal advice in the area of child and family law."