Clyde & Co calls for greater diversity and inclusion in Northern Ireland law firms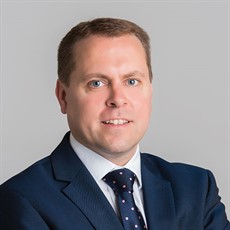 Global law firm Clyde & Co has called for greater diversity and inclusion in senior positions in law firms in Northern Ireland.
The firm, which merged with BLM this summer, has highlighted its efforts to pinpoint what can be done to achieve greater equality within the firm.
It was recently ranked at 53 in the Social Mobility Employer Index and signed up in 2020 to the Race Fairness Commitment and The Halo Code.
Graeme Moore, partner and committee member of the internal LGBTQ+ network Pryde & Co, said: "We are delighted to run a scheme called the 'reverse mentoring' scheme which flips the traditional mentoring hierarchy to focus on developing mutually beneficial mentoring relationships between senior staff and under-represented individuals.
"We also regularly host webinars which support the awareness across gender, race, mental health and LGBTQIA+ issues. As a partner at Clyde & Co and a member of the LGBTQ+ community I commend our forward-thinking approach.
"We will continue to work hard to achieve even greater diversity and inclusion in our workforce."
Michelle King, who helps drive the Gender Equality at Clyde & Co (GECCO) initiative, said: "We are constantly engaged with our team to understand lived experiences and what we can do better to promote greater diversity in the workplace.
"Our staff are of the utmost importance to us so providing a workplace where they feel secure and supported is paramount. We offer additional leave for members that have caring commitments, a menopause policy and time off for fertility treatment, miscarriage and a transitioning to work policy.
"We recognise that a team member who feels assisted in not only their work, but their life, is happier, more productive and can better serve our clients."