NI: Belfast City Council was not pressurised into special treatment for Storey funeral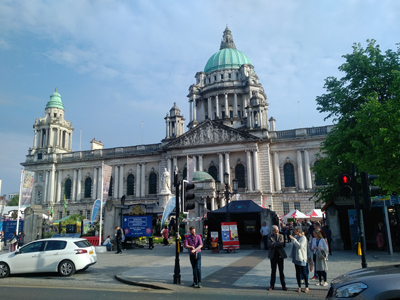 A review led by barrister Peter Coll QC has concluded that Belfast City Council was not pressurised into giving special treatment to the funeral of republican Bobby Storey.
Mr Coll was appointed last September to review the council's handling of the funeral after it allowed up to 30 mourners into Roselawn Cemetery for his cremation last July.
In his 116-page report, Mr Coll said: "It appears to me that the evidence does not establish that the determining factor for the difference in treatment was Mr Storey's status as a former senior member of Sinn Féin per se, nor that in some way Sinn Féin had applied pressure to have the change regarding committal services brought about."
He also said there was "certainly no evidence of what could come close to being described as a 'takeover' of Roselawn by those acting on behalf of the family".
However, Mr Coll added that the "differential in treatment should have been realised by all involved on an organisational level".
"The differential in arrangements for the cremations that day was avoidable, unnecessary and completely wrong and steps should have been taken to prevent the differential arising in practice," he said.