NI: Barristers told jury sizes could be reduced to help clear backlog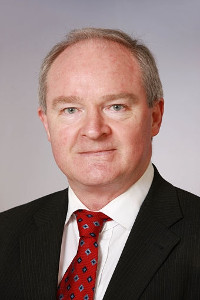 Barristers in Northern Ireland have reportedly been told that the size of juries in criminal cases could be reduced from 12 to nine or seven members to help clear the COVID-19 backlog.
The Office of the Lord Chief Justice, the Northern Ireland Courts and Tribunals Service, The Bar of Northern Ireland and the Law Society of Northern Ireland are currently in talks on the resumption of court business and the agreed roadmap for recovery.
An email sent to barristers and seen by Sunday Life set out various options for the resumption of criminal jury trials, including social distancing measures, a reduction in jury sizes, and the use of "Nightingale-type courts in external venues", as seen in England.
A spokesperson for the Bar told Irish Legal News that the roadmap for recovery "remains a work in progress", but it is working closely with other parties to reach an agreement.
Other jurisdictions have considered proposals to reduce the size of juries or to expand the use of non-jury trials during the COVID-19 crisis, but few have been implemented.
In May, The Bar of Ireland said reducing the number of jurors in criminal proceedings south of the border would be a "draconian measure" which should only be considered if it "proves unduly difficult to secure juries of 12".
On jury trials, it added: "We are of the view that it is a safeguard in our democracy which should only be interfered with when entirely necessary and after all other proportionate measures have been considered and/or attempted and proven to be ineffective."
The Office of the Lord Chief Justice did not respond to a request for comment from Irish Legal News.