Academics defend human rights expert Colin Harvey after abuse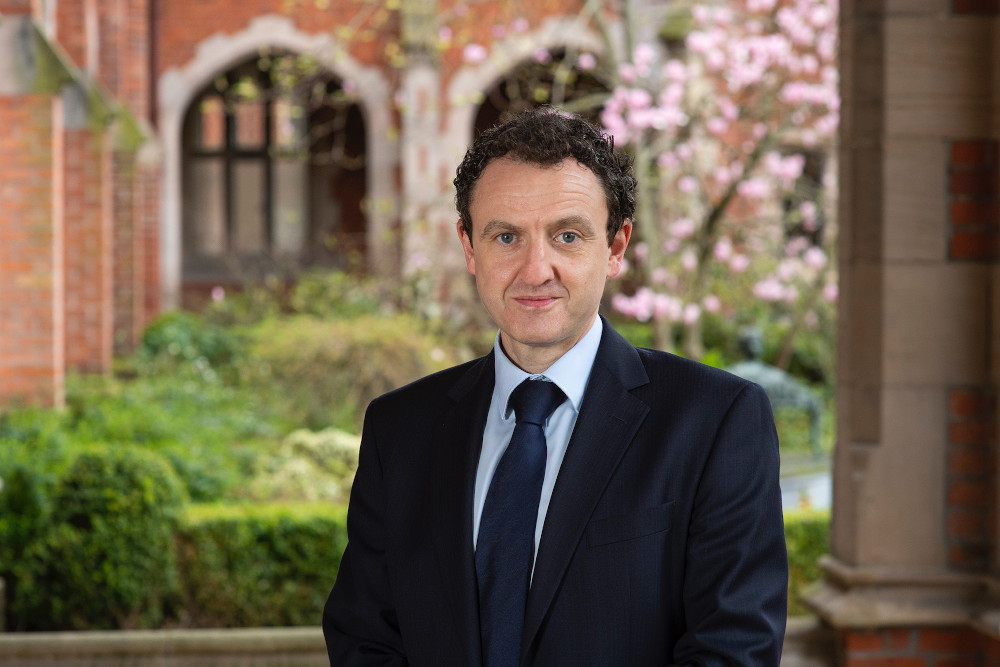 Academics have rallied around Professor Colin Harvey of Queen's University Belfast School of Law after he received online abuse linked to his work on Ireland's constitutional future.
Professor Harvey said he received a wave of abuse in the wake of controversial comments by former Labour MP Baroness Hoey, who claimed that "many professional vocations have become dominated by those of a nationalist persuasion".
Baroness Hoey, who comes from Co Antrim but built her political career in England, was one of the most prominent Labour supporters of Brexit and became a life peer in the House of Lords in 2020.
She recently claimed and maintains that nationalist "activists" in law, academia and journalism are using their professional roles "to exert influence on those in power".
Professor Harvey is a member of the board of Ireland's Future, a non-partisan group which encourages debate and discussion about new constitutional arrangements on the island.
The Human Rights Centre at QUB School of Law said on Friday that Professor Harvey is "a leading researcher on human rights and constitutional law".
"Colin's colleagues in the HRC condemn these attacks on his academic standing and express their solidarity with him," it added.
Professor Harvey said: "I appreciate the expressions of solidarity and support. My own thoughts remain with all those affected by the appalling climate being consciously manufactured, by a small minority, to promote division and instability.
"The best response is to keep doing the required work. Do not be distracted or derailed by those who thrive on perpetuating disharmony.
"And never forget: this is about protections and guarantees for all, about making a real difference for everyone on this shared island, whatever your view on the constitutional future."