Woulfe meeting with Chief Justice delayed for 'personal reasons'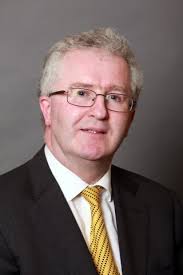 Mr Justice Séamus Woulfe postponed his planned meeting with Chief Justice Frank Clarke this morning for "personal reasons".
The pair were due to meet in the wake of former chief justice Susan Denham's report into Mr Justice Woulfe's attendance at a controversial Oireachtas Golf Society dinner.
In her report, published on Thursday, Mrs Justice Denham said it was her opinion that Mr Justice Woulfe had failed to consider "the advisability of the attendance by a member of the Supreme Court at a celebratory dinner, in a hotel in a public place, at a time of pandemic".
Although he should not have attended, she said he broke no laws and his resignation from the Supreme Court bench would be "unjust and disproportionate".
In a brief statement, the Courts Service said: "The Chief Justice was due to meet Judge Séamus Woulfe this morning. Late last evening a request from Judge Woulfe for a postponement for personal reasons was received. In all the circumstances the Chief Justice has put back scheduling that meeting."
On Friday evening, the Judicial Council agreed to publish further appendices to the Denham report, including transcripts of some of the meetings between Mr Justice Woulfe and Ms Justice Denham.
The text of the transcripts has since come under scrutiny, with Dr Eoin Daly of NUI Galway telling The Times that they show "a kind of chumminess" between a senior judge and senior politicians.