Weekend Films — Extremely Wicked, Shockingly Evil and Vile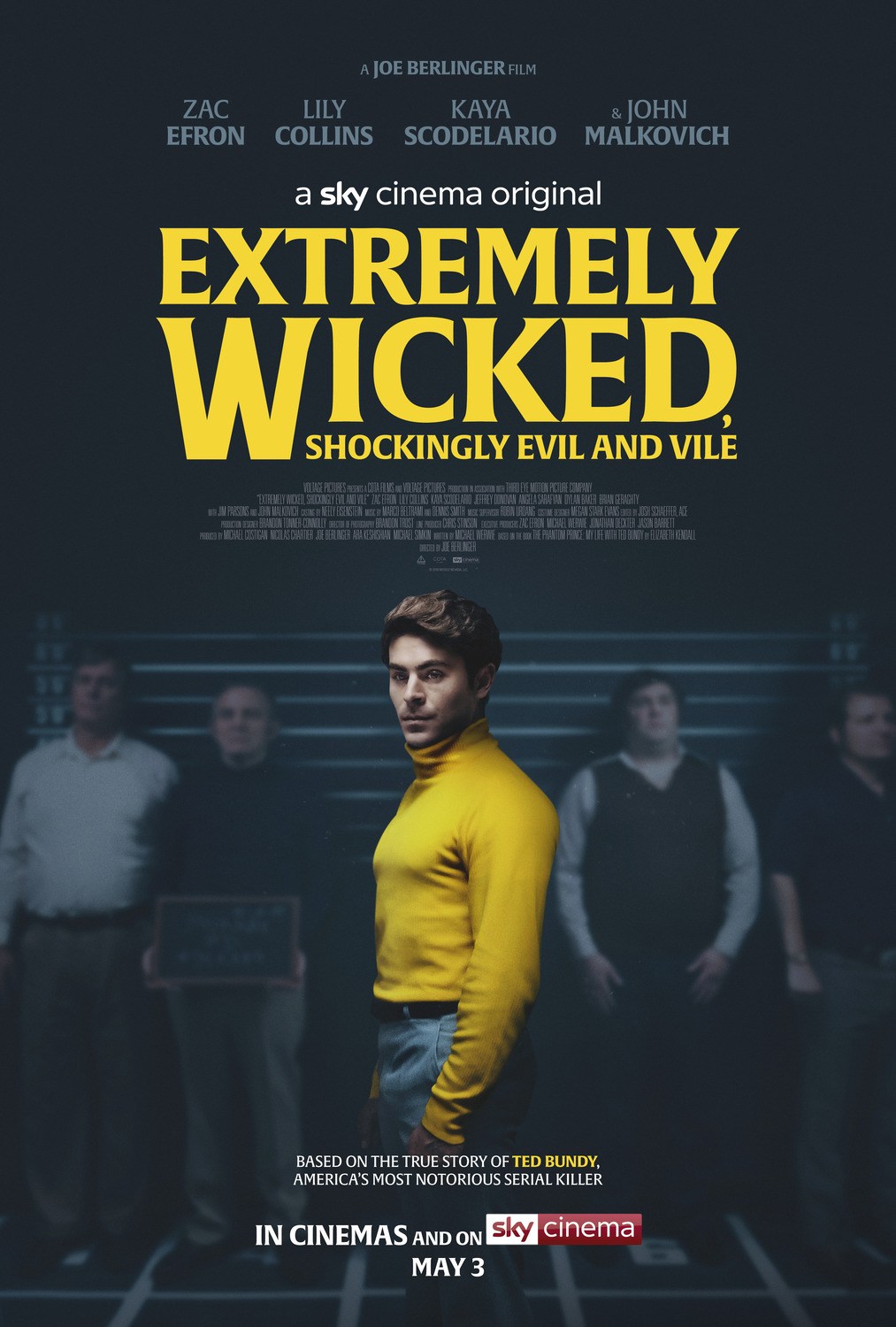 Director Joe Berlinger's new Ted Bundy biopic arrives in cinemas and on Sky Cinema today amid a storm of controversy over its casting of former teen heart-throb Zac Efron as the notorious murderer, rapist and necrophile who killed at least 30 women in the 1970s.
The film, described by Berlinger as a "cautionary tale" about misplaced trust, focuses on Bundy's relationship with long-time girlfriend Elizabeth Kendall (Lily Collins), particularly over the course of his arrest, repeated jailbreaks and eventual execution. He has spoken about aiming to present Bundy as she saw him – a charismatic, handsome and well-educated young man – and both Berlinger and Collins met Kendall's real-life counterpart (real name Kloepfer) to help grasp the character.
But whatever Berlinger's intentions, the film eventually sidelines her in favour of Bundy, while only briefly exploring his violent acts. The fact that Efron nails both the likeable and sinister sides of Bundy only serves to exacerbate the film's worst feature: that it actively encourages the audience to fall in love with Bundy, as Liz did, while treating his victims as little more than an obligatory footnote in the end credits.
Even the title of the film, Extremely Wicked, Shockingly Evil and Vile, is drawn from the sentencing remarks of Judge Edwards D. Cowart (John Malkovich), who goes on to lament the "total waste … of humanity" following his crimes – a reference not to his victims, but to Bundy's discarded study of the law. The judge tells him: "You're a bright young man. You would have made a good lawyer and I would have loved to have you practice in front of me, but you went another way, partner." Bundy is translated by Efron into his own victim.
On a technical level, the film is impressive and the courtroom scenes are surprisingly energetic, staving off dryness even as they tussle with the ins-and-outs of pre-trial publicity, forensic science and the impact of televising the trial (at that point a novelty in the US). The emphasis on bite mark evidence in securing Bundy's conviction will be of interest to regular Irish Legal News readers who saw our recent report on the number of convictions made unsafe in the US by exaggerations of its accuracy. But overall, the film fails to reconcile its implicit criticism of Bundy's fans and its aims to be a cautionary tale with its own indulgence in a far too sympathetic and often voyeuristic profile of the killer.
Connor Beaton
Extremely Wicked, Shockingly Evil and Vile (2019), dir. Joe Berlinger, distributed in the UK and Ireland by Sky Cinema. Now in cinemas and on Sky Cinema.