Weekend Books – The Crown Agent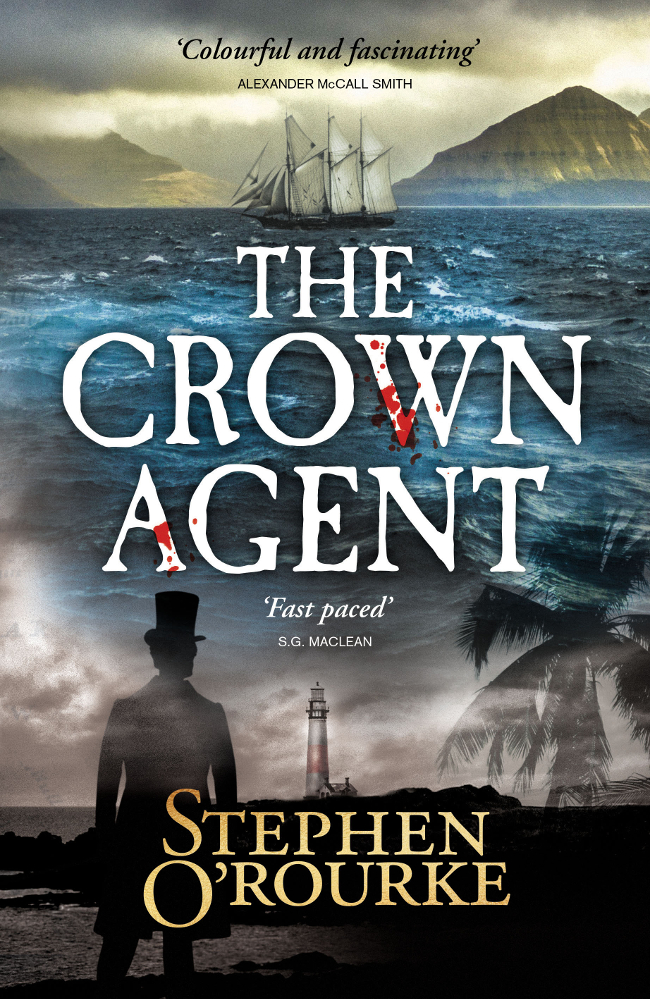 Scots lawyer and author Willie McIntyre was highly impressed with Scottish advocate Stephen O'Rourke's debut novel.
I was fortunate enough to be sent an advance reader copy of Stephen O'Rourke's historical novel, The Crown Agent, which I raced through one Sunday afternoon recently; it's that kind of book.
From the moment Dr Mungo Lyon is asked to work undercover for the government he is in danger, a target for the forces of an organized criminal fraternity operating in the upper echelons of society. Action packed with short chapters and cliff-hanger endings, the reader is propelled through an exciting tale of corruption and skullduggery in early 19th Century Scotland, all as seen through the eyes of the highly principled and determined young doctor.
From Edinburgh we are taken at breakneck speed across country to Greenock and Campbeltown and onwards to Jamaica, as with bags of suspense, twists and turns Mungo must employ desperate measures to survive, his only aid coming from an extremely unexpected source – no spoilers.
Even amidst all the frantic action, one can appreciate the long hours of research and fine writing required to so richly convey the story's sense of period, with dialogue effortlessly authentic and of its time, never stilted or forced. This is the type of book that can be read and appreciated by all ages, the sort of story that took me back to my younger days reading tales of derring-do.
I'm aware The Crown Agent has been compared to the style of Robert Louis Stevenson and John Buchan, and can understand why for there is a quality feel to the writing and a man-on-the-run plot similar to those in Kidnapped and The 39 Steps, and the beginning of the book brought to mind G.K. Chesterton's The Man Who Was Thursday.
It's high company, but thoroughly deserved. All in all, The Crown Agent is a rollicking tale that grips the reader from beginning to end and is one I'd heartily recommend with a loud huzzah! And God Save the King!
Willie McIntyre
The Crown Agent by Stephen O'Rourke. Published by Sandstone Press, (£14.99 Hardback) 228 pp.