NI: Victims' commissioner calls for urgent appointment of successor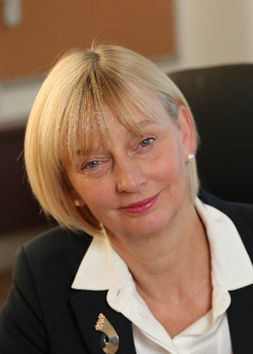 The outgoing Commissioner for Victims and Survivors has called on the Executive Office to appoint a successor as a matter of urgency.
Despite indicating her willingness to be reappointed, ministers confirmed last month that Judith Thompson's term will end on Monday.
The Executive Office said that it would publish details on the process of appointing a new commissioner "in due course".
Ms Thompson has urged ministers to appoint her successor quickly to ensure victims and survivors have a voice, particularly as MPs consider new legacy legislation, the Belfast Telegraph reports.
"There is a real risk that the full range of people in Northern Ireland who want to see some kind of resolution to past events are going to be very short changed by what may come from Westminster," she said.
"The coming months are going to be a crucial test of how we deliver on the needs of all those who have suffered as a result of the Troubles."
Ms Thompson added: "The legacy legislation that is now anticipated at Westminster is likely to be significantly different to that which was exhaustively consulted on."