Tim Scanlon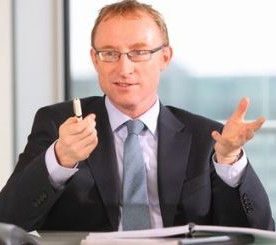 Matheson chairman and partner Tim Scanlon has passed away at the age of 55 following a brief illness.
Mr Scanlon joined the firm as a partner in 2000, going on to lead the corporate department and playing a key role in the establishment of the firm's financial institutions group. He was appointed chairman of the firm in 2018.
In a statement, Matheson said Mr Scanlon was "an outstanding lawyer" and a "great teacher and mentor to his colleagues in the firm".
It added: "Tim's good-humour, positivity and collegiality will be deeply missed by colleagues and clients alike. We have lost not just a great lawyer and a great colleague, we have lost a great friend."