Structural barriers prevent women from becoming partners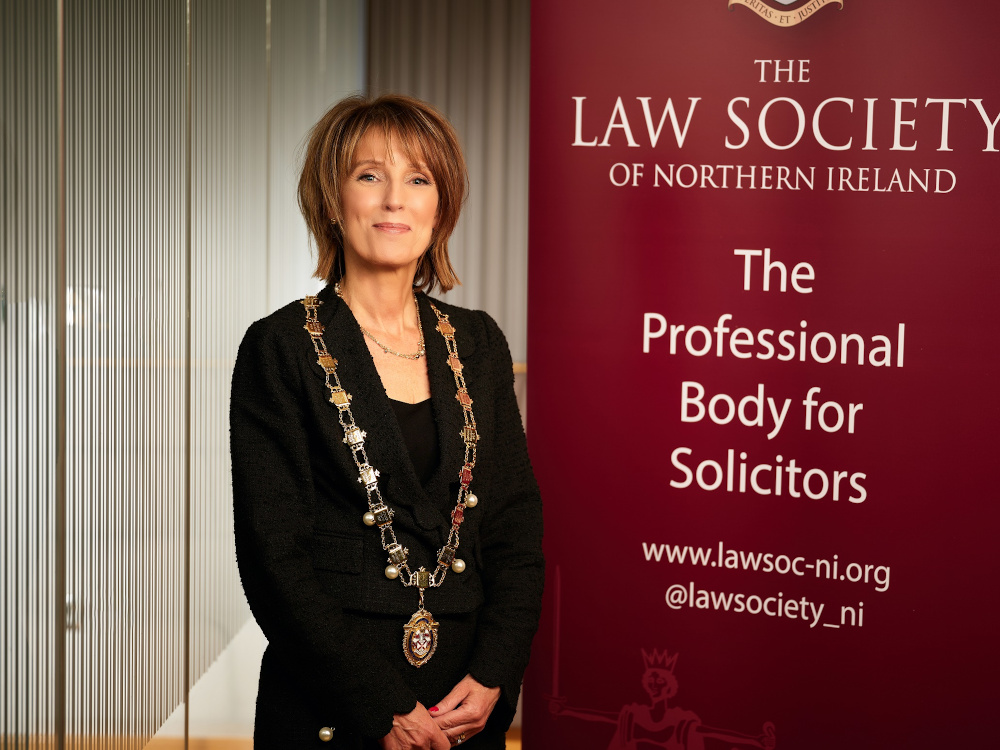 Women's concerns over their representation within the legal profession have been highlighted in a new report from the Law Society of Northern Ireland.
Despite women making up the majority of working solicitors, men account for the majority of senior roles in law firms. This was borne out in the responses to a survey, with 58 per cent of partners and directors being male.
Examination of the roll of solicitors indicates that men make up an even greater proportion of partners and senior consultants in private practice while public sector and in-house legal roles are significantly majority female.
In late 2021, the Society conducted its first Equality and Diversity survey, carried out by Cognisense on its behalf. There was a very strong response, with over 1,200 comments received.
The report, launched by President Brigid Napier at the Society's Centenary Conference this morning, presents the findings of the survey and contains an action plan to be carried out over the coming year to tackle core issues around gender equality and address barriers to under-represented groups accessing the profession.
This is clear evidence that circumstances exist within the private sector which do not support women advancing in the same way as men. Commentary from the survey indicated this may be linked to a number of issues, including:
Lack of maternity and return-to-work support
Lack of flexible working and other support for those with young children
Lack of reward compared to male counterparts
Preferential treatment of male counterparts, including promotion opportunities
One respondent said: "There is a striking decrease in the amount of women, the higher you go and the more years PQE you get … the profession is misogynistic and places too much emphasis on who can work the most/ longest hours or sacrifice the most…"
Another said: "I believe a major issue is the proportion of women who leave the private sector to work in the public sector as the private sector fail to support them. This results in segregation and lower career expectations for women."