NI: Solicitor warns PPE failures could lead to criminal liability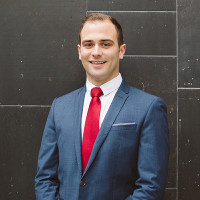 Failures to provide frontline workers with personal protective equipment (PPE) during the coronavirus pandemic could lead to criminal charges, solicitor advocate Ciarán Moynagh has warned.
Mr Moynagh, of Belfast-based Phoenix Law, told the Belfast Telegraph that the Department of Health's duty of care to healthcare professionals "includes providing appropriate equipment to be able to carry out their critical roles".
A failure to do so could lead to both civil liability under the Health and Safety at Work (NI) Order 1978 and criminal liability, he said.
Mr Moynagh said: "In the future we could see workers or their families coming forward to launch legal action as they have become ill or a loved one has died as a result of contracting COVID-19 in the course of their employment.
"The Department of Health should be doing absolutely everything in its power to obtain and distribute PPE stock so that healthcare workers can continue to save lives.
"As every day goes by, the Department should better know where demand and need lies and what stocks are available.
"This means there is less and less reason not to have PPE going forward."
He added: "During these times, no one wants to use the law as a stick to beat Government with, but we have witnessed too many warning signals and deaths of frontline medical staff."