NI: Six part-time commissioners appointed to human rights watchdog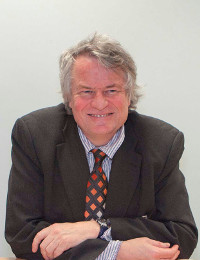 Six new part-time commissioners have been appointed to the Northern Ireland Human Rights Commission (NIHRC).
The six commissioners, who took up their posts for a three-year term yesterday, are Helen Henderson, Jonathan Kearney, David Lavery, Maura Muldoon, Edmond Rooney and Stephen White.
Ms Henderson is managing director of St Columb's Park House, a peace and reconciliation centre, and is a serving Harbour Commissioner.
Mr Kearney is a consultant with a focus on policing and human rights.
Mr Lavery is the chief executive of the Law Society of Northern Ireland and a former chief executive of the Northern Ireland Courts and Tribunals Service (NICTS).
Ms Muldoon is retired but previously had a public sector career focused on mainstreaming human rights and equality into organisational policies, procedures and practices.
Mr Rooney is a business associate with the Health and Social Care Leadership Centre and has previously served as a NIHRC commissioner.
Mr White is a self-employed, freelance security sector reform specialist.
Announcing the appointments, Northern Ireland Secretary Brandon Lewis said: "I am delighted to make these appointments to the Northern Ireland Human Rights Commission.
"The Northern Ireland Human Rights Commission, under the leadership of chief commissioner Les Allamby, continues to play an important role in keeping under review the adequacy and effectiveness in protecting human rights and promoting understanding and awareness of the importance of human rights in Northern Ireland's increasingly diverse society."
Chief commissioner Les Allamby added: "I am delighted on behalf of the Commission to welcome these appointments. The new Commissioners join us at a time when the COVID-19 pandemic is affecting every aspect of our lives and the UK is about to leave the European Union.
"Securing the protection and promotion of human rights in Northern Ireland has never been more important and the scrutiny role the Commission plays during this time is vital. We look forward to working in September with the new Commissioners to carry forward our existing work and to setting new future priorities together."