Sir Declan Morgan to chair UK commission looking at current counter-terrorism laws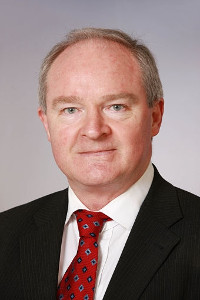 Sir Declan Morgan QC PC, the former lord chief justice of Northern Ireland, is chairing an Independent Commission on Counter-terrorism Law, Policy and Practice which will examine the impact of current counter-terrorism laws.
The commission has launched its public call for evidence and will also call for academic, expert and policy papers and hold in-person and virtual hearings and meetings with relevant institutions, organisations and individuals. It aims to report in 2024.
The commissioners are:
Baroness Sayeeda Warsi PC.
Dominic Grieve QC, formerly, attorney general for England and Wales.
Professor John Denham, director of the Centre of the Centre for English Identity and Politics at Southampton University.
Alyson Kilpatrick chief commissioner at the Northern Ireland Human Rights Commission.
Dame Anne Owers, chair of the Independent Monitoring Boards.
Amanda Weston QC, public law barrister, Garden Court Chambers
Professor Hilary Pilkington, professor of sociology at the University of Manchester.
Dr Katherine Brown, reader in religion and global security, University of Birmingham.
Professor Lucia Zedner, senior research fellow at All Souls College, Oxford.
Dr Mohammed Aziz, trustee at Demos and formerly, commissioner at the Commission for Racial Equality and the Equal Opportunities Commission.
Murray Hunt, director of the Bingham Centre for the Rule of Law.
Sir Peter Fahy QPM, formerly, chief constable of Greater Manchester
Ravi Naik co-founder of the data rights agency, AWO.
Sir Declan said: "We have brought together senior and experienced politicians, policy experts, practitioners, academics and individuals from across diverse communities to review the counter terrorism laws, policies, and practices.
"Through our call for evidence we want to hear from individuals, groups and organisation with knowledge, understanding and experience in relation to counter-terrorism. Our report conclusions will be based on the evidence presented to us. We are completely independent. We want to see how effective the present counter-terrorism measures are and whether they impact unfairly on certain sections of the community."
The secretariat for the commission is provided by Bingham Centre for the Rule of Law and led by Tufyal Choudhury, senior research fellow on national security and the rule of law at the Bingham Centre. The commission is supported by funding from the Barrow Cadbury Trust, the Joseph Rowntree Charitable Trust, the Open Society Initiative for Europe and Unbound Philanthropy.