NI: Scottish advocates triumph in Northern Ireland Bar Moot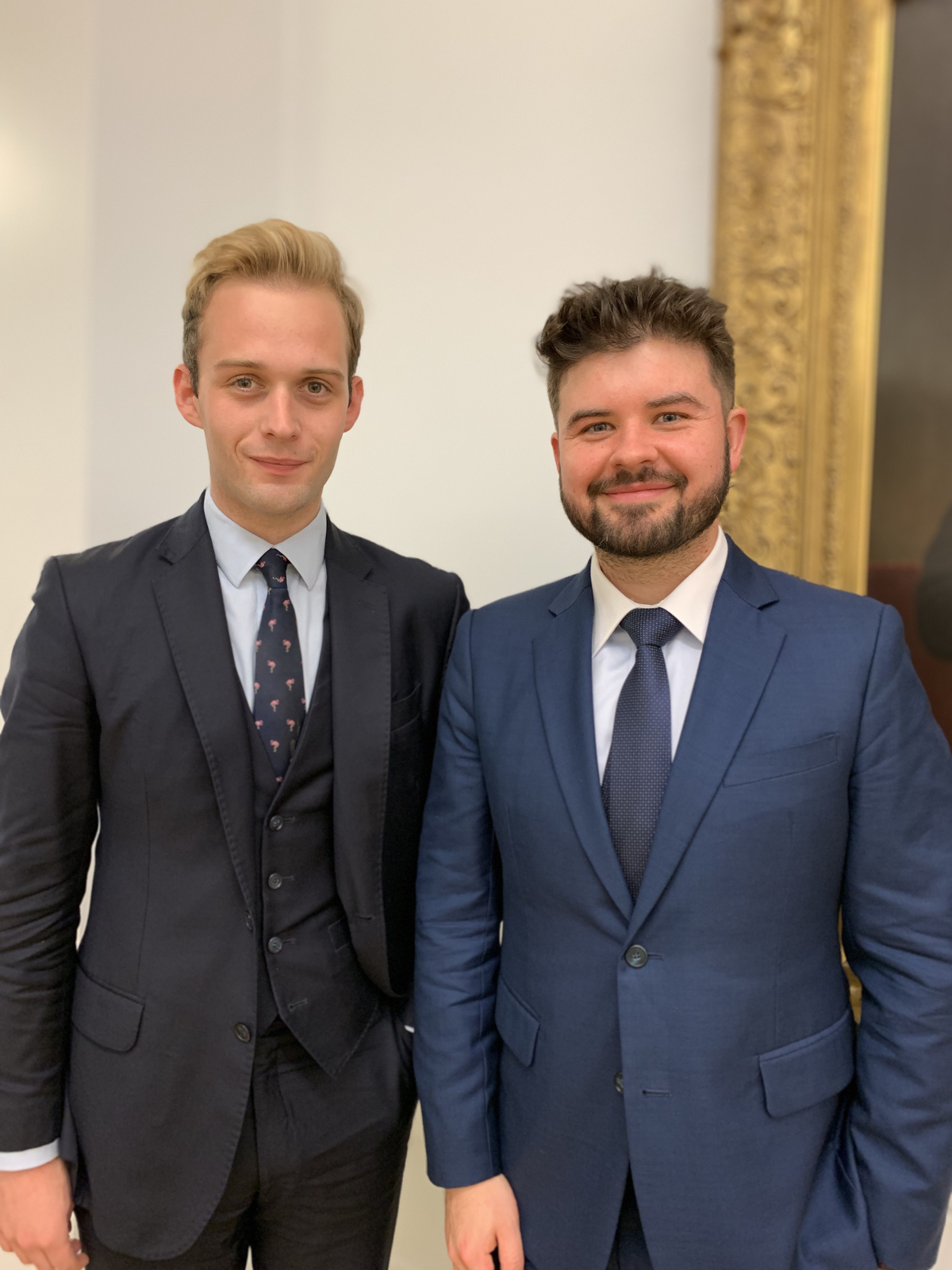 Scottish advocates (barristers) Shane Dundas and Michael Way, were the winners of an inaugural moot between Scottish devils and Northern Ireland pupil barristers held in Court 9 of the Court of Session, Scotland's supreme civil court, on Friday in Edinburgh.
Organised by the Faculty of Advocates' director of training, Neil Mackenzie, it is hoped that the moot will become an annual event and that next year a return fixture in Belfast can be arranged.
The moot was judged by a bench comprising Mark Lindsay QC in the chair, with advocates Michael Upton and Donald Davidson on the wings.
Messrs Dundas and Way appeared for the reclaimers in the moot, which concerned a reclaiming motion to the Inner House, the highest appellate court, in a judicial review challenge to the lawfulness of a (fictional) pilot scheme by Police Scotland employing biometric facial recognition software connected to Edinburgh's CCTV network.
The problem posed complex problems of data protection law and human rights. This is a topical and controversial area and the issues in the case are very much live.
The Scottish government recently announced a Biometrics Bill to create a "lawful, effective and ethical" framework for the use of such technologies – perhaps begging the question: how lawful, effective and ethical their use is at present?
Mark Lindsay QC declared the Scottish team the victors, despite refusing to allow the reclaiming motion. He commented from the bench that, although it was a close-run thing, the young Scots had won the day with the quality of their oral and written arguments.