Rural solicitors invited to apply for €25,000 training grant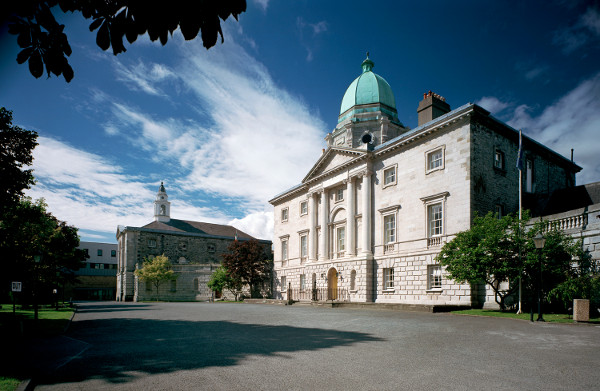 Rural solicitor firms have been invited to apply for a €25,000 grant designed to assist smaller firms and practices with the cost of employing a trainee solicitor.
The Law Society of Ireland will make five awards under the new scheme, which has been launched to boost smaller solicitor practices that are located outside the central training hub of Dublin and the urban districts of Cork, Limerick and Galway.
Dublin firm and practices currently account for over 83 per cent of solicitor traineeships every year, with many people relocating from rural communities to Dublin in order to train as a solicitor.
T P Kennedy, director of education at the Law Society, said: "Supporting small rural practices with the financial cost of employing a trainee solicitor plays an important role in providing greater access to the profession for trainees from rural and diverse backgrounds.
"There are sole practitioners and smaller practices in almost every small town in every corner of Ireland. The small practice traineeship grant can offer a trainee solicitor the opportunity to stay in their local community, without having to relocate to Dublin.
"This will offer valuable opportunities to trainee solicitors that may not be able to move away from home for long periods of time, due to family or other commitments."
Each grant will provide funding of €18,000 to the training firm over the course of the two-year training contract. It will also provide funding of €7,000 to the trainee solicitor, by way of a discount on the Professional Practice Course I (PPC I) fee, to complete the required educational training at Blackhall place.
Mr Kennedy said: "The grant will assist sole practitioners and smaller practices to grow their businesses and ensure continuity of service to their communities.
"Smaller firms and sole practitioners are the engines of local economies and should be protected. A traineeship grant could provide a lifeline for some rural communities."
To be considered for the grant, the proposed training contract firm should be located outside of Dublin and the urban districts of Cork, Limerick and Galway; be a small firm, consisting of five or fewer solicitors; and agree to pay the trainee at least the living wage, currently €12.30 per hour.
The deadline for entries to the Small Practice Traineeship Grant is Friday 3 July 2020. More information is available from the Law Society website.