Racist football fans to face 10-year ban under new English law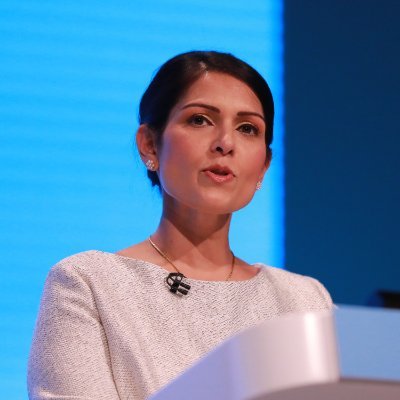 Football fans who racially abuse players will be banned from attending matches for up to a decade under new laws in England and Wales.
Home secretary Priti Patel is introducing legislation to widen the ambit of football banning orders – which can be imposed on people convicted of violence, disorder and racist or homophobic chanting – to include online hate offences.
The new measure follows the racist abuse of Marcus Rashford, Jadon Sancho and Bukayo Saka following their penalty misses for England against Italy in the Euro 2020 final.
In the wake of the tournament, a petition to impose a lifetime ban on racists gained more than one million signatures.
Ms Patel said: "This summer we saw the beautiful game marred by disgraceful racism from online trolls, who hid behind their keyboards and abused our footballers.
"Those responsible must be punished. The changes I am announcing will make sure they are banned from attending football matches."