Irish sports insurers could face legal challenges following UK court case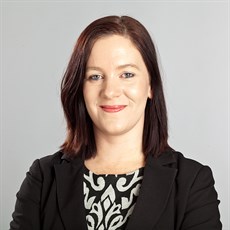 Sports insurers across Ireland could face significant legal challenges depending on the outcome of landmark litigation in the UK courts, insurance risk and commercial law firm BLM has warned.
More than 70 former rugby players are suing the sport's governing bodies for allegedly failing to protect them after developing symptoms including memory loss, insomnia, migraines and depression.
Recent reports suggest that the IRFU and former Irish Rugby players will be part of future litigation on the matter. Since 2010, 10 provincial players in Irish rugby have had careers cut short due to impact-related brain injuries with this figure expected to significantly increase in the future.
If the UK case results in sports-related neurodegenerative injury being ruled as an industrial disease, it will have significant implications for sports insurance in Ireland and may become a "claims battleground", BLM said.
Sinead Connolly, partner and joint head of BLM's Dublin office, said: "From an insurance and legal point of view, the principle of volenti non fit injuria (to a willing person, injury is not done) is often quoted in sports litigation but often wrongly and so, unsuccessfully. It does not amount to consent to injury through negligence and it seems the intended claim is to be addressed to the governing sporting bodies.
"In elite contact sports, we have seen momentum building in the claims arena in relation to head injuries. Modern science has brought into focus the impacts repetitive head injuries can have on longer term brain diseases and we are seeing that not only in rugby but in GAA and Soccer too. If sports­ related neurodegener­ative injury is classed as an indus­trial disease then it will become the most significant battleground in any claims that may come, regardless of which sport is in­volved."
Olivia Treston, partner and joint head, added: "The problem is that it is difficult to see how claims for neurological injury from sports participation fit neatly into traditional disease models. Leaving aside all those who have participated, at all lev­els but have not suffered neu­rological injury, the question remains at what point the line is crossed to show the sport offered a material contribution to the risk of this particular inju­ry?
"Is that line different in pro­fessional tiers of the sport from non­-professional, when different standards might be expected for employees compared to enthusi­astic amateurs? There are still many questions to be answered and issues to be resolved, but this concern has undoubtedly cast a shadow over player protection in contact sports."