NI: QUB School of Law admitted to Law Schools Global League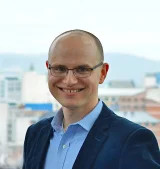 Queen's University Belfast School of Law has been admitted as a member to the prestigious Law Schools Global League (LSGL).
Founded in 2012 by a group of leading law schools, the LSGL brings together institutions that share a commitment to integrating global law into their teaching and research.
The LSGL emphasises the need for balanced global representation among its members and is committed to the highest levels of excellence in teaching and research.
Its flagship educational activity is an annual summer school, to be held in Brazil in 2022.
Dr Marek Martyniszyn, interim head of QUB School of Law, said: "LSGL membership reflects the School of Law's international reputation and how it embeds internationalisation across all areas of its operations— from teaching to research and to impact.
"We look forward to further developing our ties with our fellow members and to making a positive contribution to the LSGL over the coming years."
Other prestigious law schools with LSGL membership include the University of Edinburgh, King's College London, O.P. Jindal Global University, China University of Political Science and Law, Northwestern University Pritzker School of Law and Stockholm University Faculty of Law.