NI: PSNI criticised for fining Black Lives Matter protesters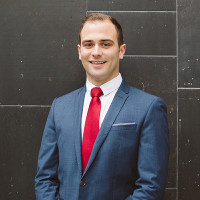 Lawyers and human rights activists have criticised the PSNI for fining protesters at Black Lives Matter rallies in Belfast and Derry.
Five protests were scheduled to go ahead across Northern Ireland this weekend, but only the Belfast and Derry gatherings went ahead.
Solicitor advocate Ciarán Moynagh of Phoenix Law is representing some protesters and said the fines will be challenged in court.
In a statement, PSNI assistant chief constable Alan Todd said up to 500 people attended the protests and a "significant number of Community Resolution Notices and fines were issued".
Mr Todd added: "A number of individuals, including organisers, will now be reported to the Public Prosecution Service with a view to prosecution. We will also conduct follow-up enquiries to seek to identify others who may have committed offences."
Patrick Corrigan, Amnesty's Northern Ireland programme director, said the PSNI's approach to the protests is "deeply worrying".
He added: "I pay tribute to today's protest organisers in Belfast and Derry-Londonderry, who went to great lengths to ensure protests were socially distanced and safe for participants in light of the current public health crisis.
"The PSNI must respect the rights of those peacefully protesting and ensure that the voices of those demanding action on tackling racial injustice are allowed to be heard."