Plans to regulate private security enforcing court orders welcomed by civil rights group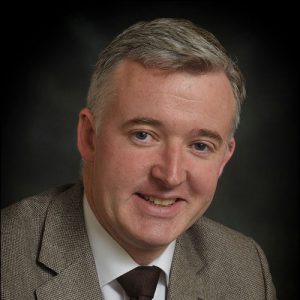 Plans to regulate private security personnel employed to enforce court orders have been welcomed by the Irish Council for Civil Liberties (ICCL).
The civil rights group told Irish Legal News that tensions over the conduct of security officials at evictions in Dublin last year illustrated the need for public oversight.
Justice Minister Charlie Flanagan yesterday secured agreement from his Government colleagues to bring forward draft amendments to the Private Security Services Act 2004 (as amended).
Bringing enforcement guards within the licensing remit of the Private Security Authority (PSA) was the key recommendation of an inter-departmental working group report presented to the Cabinet yesterday.
Commenting on the announcement, Liam Herrick, executive director of ICCL, told Irish Legal News: "Where private security actors are engaged in activities that impact on rights they must be properly regulated and overseen. ICCL therefore welcomes Minister Flanagan's announcement yesterday to bring private security personnel charged with enforcing court orders within the remit of the Private Security Authority.
"The sensitivity around repossession orders in particular requires security actors to behave according to clear standards. We saw last year at North Frederick Street and Strokestown how tensions escalate when security actors fail to act appropriately, for example by wearing provocative clothing such as balaclavas.
"ICCL notes that the Private Security Authority requires the wearing of identification and compliance with a code of conduct. While ensuring that such security actors are properly licensed goes some way towards regulating this industry, we remain concerned at the lack of transparency surrounding policies and procedures regarding the use of force by both private actors and by An Garda Síochána.
"ICCL underlines that any actor legally using force and all public order policing must comply with human rights principles of proportionality and necessity and must be held properly accountable where they fail to respect these principles."
In a statement yesterday afternoon, Mr Flanagan said: "I strongly believe that those providing security should operate to appropriate standards.
"Bringing security personnel enforcing court orders within the remit of the Private Security Authority will mean that enforcement guards will require a license to operate in this area and ensure that they are subject to the training standards and licensing regime operated by the PSA."
When the necessary amendments to primary legislation and secondary legislation for the enforcement guard sector are in place, it will be an offence to operate as an enforcement guard without a PSA licence.