Plan to leave international surrogacy unregulated slammed by special rapporteur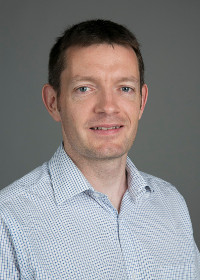 Ireland's special rapporteur on child protection has slammed government plans to leave international surrogacy unregulated, warning that it will allow couples "to bring children here in circumstances where surrogate mothers were seriously exploited or did not properly consent".
Dr Conor O'Mahony, a professor and deputy Dean of UCC School of Law and director of the UCC Child Law Clinic, recommended bespoke legislation on international surrogacy in a 2020 report.
However, his proposals were rejected in an issues paper provided by government officials to the joint Oireachtas committee on international surrogacy, which convened today to discuss the matter.
In his opening statement to the committee, Dr O'Mahony said the government's concerns "are based on an incomplete understanding of the recommendations and the associated legal landscape, and are beset by logical inconsistencies".
"The only way to apply safeguards in Ireland to the recognition of international surrogacy arrangements is through bespoke legislation, as recommended in my report," he said.
By leaving international surrogacy unregulated, foreign surrogate mothers will be left with "no protection whatsoever under Irish law", meaning that applications for parentage "will invariably be approved, with no consideration of legal or ethical issues arising in respect of the surrogacy arrangement".
Dr O'Mahony said applications should be heard before the child in question arrives in Ireland, as this is "the most effective way of giving an Irish court an effective choice of refusing to recognise international surrogacy arrangements".
This would avoid "the cross-jurisdictional challenges that arise when the child has been brought to Ireland, which make it more likely that an Irish court would gloss over problems with the surrogacy arrangement on the basis that the child is now living here and has established a family relationship with the intending parents", he said.
He also rejected the government's argument that McD. v. L. & anor [2009] IESC 81 stood in the way of retrospective reassignment of parentage, noting that MR & Anor v. An tArd Chlaraitheoir & Ors [2013] IEHC 91 had recognised the regulation of surrogacy is "quintessentially a matter for the Oireachtas".
"As such, it remains my firm view that the government's proposals will result in legislation which is contrary to Ireland's commitments with respect to family life, the right to identity, the best interests principle and the principle of non-discrimination," Dr O'Mahony concluded.