Patrick Schofield wins Matheson's Tim Scanlon Corporate Law Bursary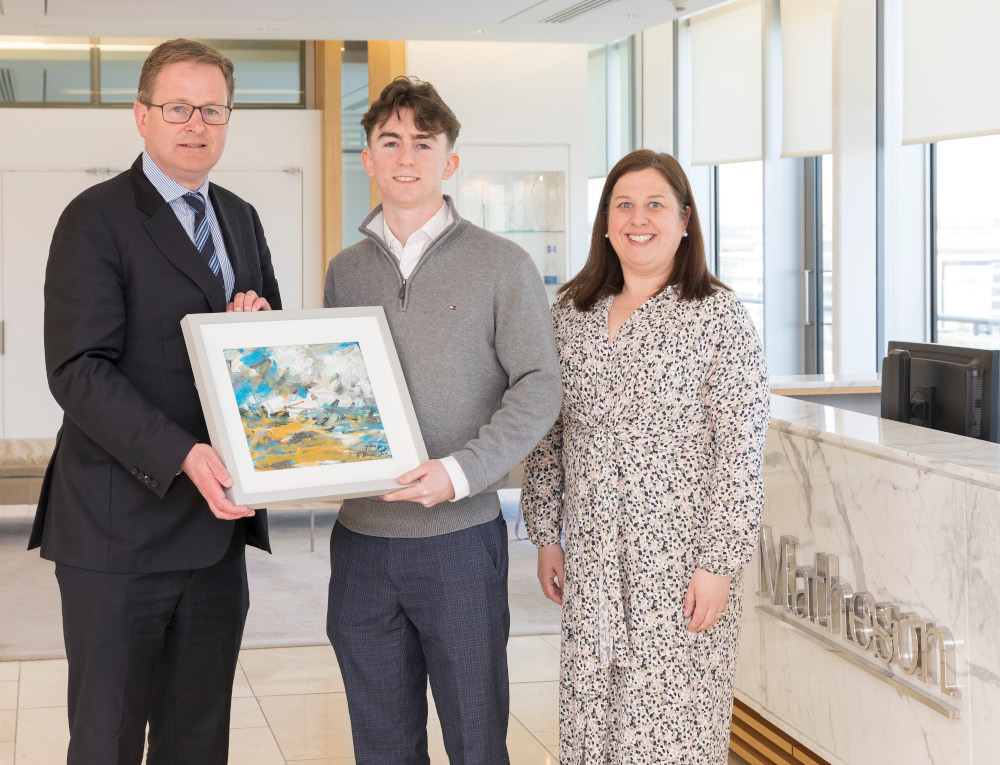 Law student Patrick Schofield has been named as the inaugural winner of the corporate law bursary named in memory of late Matheson partner and former chairperson Tim Scanlon.
Delivered as part of Matheson's impactful business programme and open to undergraduate and postgraduate law students, the €5,000 bursary was launched in January to honour the memory of Mr Scanlon, who passed away in 2020.
Mr Schofield is a final year economics, politics and law student from Dublin City University and won with this essay discussing the question: "Corporate donations to the arts and culture and the duty of directors to 'act in good faith in what the director considers to be the interests of the company'. Is there a conflict?"
As the first winner of the Tim Scanlon Corporate Law Bursary, he was awarded a bursary of €5,000; an internship placement in the corporate department as part of Matheson's summer internship programme; and in recognition of Mr Scanlon's passion for the arts, a piece of art by Skerries-based Irish artist Leonard Sexton.
Michael Jackson, managing partner at Matheson, said: "On behalf of Matheson, I am delighted to congratulate Patrick on his achievement.
"This bursary, which was established through our impactful business programme, honours our late partner and friend, Tim Scanlon. Tim was an outstanding corporate lawyer and a great mentor to younger lawyers.
"This bursary underlines our commitment as a firm to continue to foster and encourage critical thinking and excellent legal analysis in the next generation of lawyers. We look forward to welcoming Patrick when he joins us for his internship this summer."
Nicola White, learning and development director at Matheson, added: "I would like to commend Patrick on his excellent submission. At Matheson, we value the importance of recognising talented individuals and creating an environment where they have the opportunity to achieve their goals and ambitions.
"I have no doubt that Patrick has a bright future ahead of him and we are delighted to be assisting him in achieving his career goals."
Mr Schofield said: "The bursary is a wonderful tribute to Tim Scanlon and his contribution to Matheson. I am extremely grateful as recipient of this award and I look forward to joining the firm this summer."