Matheson launches €5,000 corporate law bursary in memory of Tim Scanlon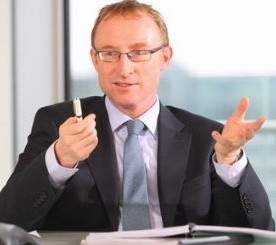 Matheson has launched a €5,000 corporate law bursary in memory of its late partner and former chairperson, Tim Scanlon.
Mr Scanlon, who joined Matheson as a partner in 2000 and was appointed chair in 2018, passed away in December 2020 at the age of 55 following a brief illness.
The new Tim Scanlon Corporate Law Bursary is open to undergraduate and postgraduate law students, with the recipient receiving a bursary of €5,000; an internship placement in Matheson's corporate department; and, in recognition of Mr Scanlon's passion for the arts, a piece of Irish art or craft in lieu of a bursary award trophy.
Managing partner Michael Jackson said: "The bursary honours our late colleague and friend, Tim Scanlon, and his passion for driving innovative change and thought leadership in the delivery of corporate legal services.
"Innovation runs through everything we do at Matheson and we are delighted to offer students an opportunity to combine their theoretical knowledge with creative thinking.
"We also understand the importance of supporting the arts in society and the bursary, established through our impactful business programme, is a tribute to Tim's great interest in the arts."
Applicants must submit an essay of 1,200 words (excluding footnotes of reasonable length and citations) discussing the topic: "Corporate donations to the arts and culture and the duty of directors to 'act in good faith in what the director considers to be the interests of the company'. Is there a conflict?"
Students should include a consideration of corporate law theory around shareholder primacy and corporate purpose.
Submissions should be emailed to corporate.bursary@matheson.com no later than 7 March 2022. More information is available from Matheson's director of learning and development on nicola.white@matheson.com.