NI: Parental alienation cases on the rise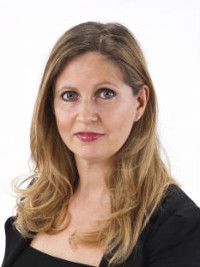 An increasing number of cases involving allegations of parental alienation are coming before the Northern Ireland courts, a family lawyer has warned.
Claire Edgar, family law partner at Francis Hanna & Co Solicitors, shared her experience as a practitioner at an online event organised by the South Eastern Domestic & Sexual Violence Partnership.
The Zoom event was attended by child care professionals, including social workers and guardians ad litem, and also heard from Sonya McMullan of the Women's Aid NI Federation and Dr Julie Doughty, a senior lecturer in law at Cardiff University who has researched parental alienation.
Ms Edgar said: "Throughout my 25 years practising family law, I have acted on behalf of parents who have been accused of parental alienation and those who allege that they have fallen victim to it.
"Regardless of who you act for in parental alienation cases, they can undoubtedly be some of the most difficult cases to deal with, not only because they are usually highly emotive but also because of the pressure that is placed on the legal representatives and court to fix a highly damaged situation."
She added: "Whilst cases involving genuine parental alienation are relatively uncommon, our courts are seeing an increasing number of cases alleging parental alienation type behaviours.
"Where allegations of this nature are made, the court is likely to seek the expertise of child care professionals such as social workers and in some cases the guardian ad litem to assist the court in its application of the welfare checklist.
"An event such as this is beneficial in providing information to child care professionals about parental alienation and in particular its relationship with domestic abuse."